PTW
Taiwanese Game Tester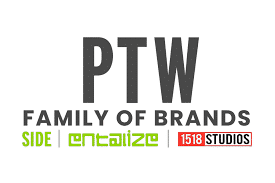 Localisation QA Tester
Weekdays: circa 08:15 – 16:45, no weekend or evening working.
Job type: Full time, Casual
Have you ever wanted to play video games for a living? Are you looking to work with multiple languages? As a Taiwanese Game Tester, you will work within our Localisation Quality Assurance team and be the very first person to see the localised game in its entirety – translated text, images and the rest of the user interface collectively. You'll get to experience the project in the way it will be consumed by the end users. You will work in a multilingual project team as a Taiwanese Game Tester, ensuring that game is free from grammatical errors, cultural inconsistencies and ultimately ensuring that the game is accurately localised into the target language.
What you'll be doing
As a Taiwanese Game Tester, you will be working in a project team consisting of many colleagues from around the world.
Identifying and correcting spelling, grammar, punctuation and other language errors.
Ensuring console manufacturer guidelines are adhered to.
Logging details of errors/issues found and providing suggestions for improvements.
Ensuring the accuracy of translation within context and consistency of terminology and imagery.
Hunting for missing / wrong content and ensuring the proper date/calendar/character display / format.
Writing reports on errors/bugs found and Ad hoc translation.
Overseeing the quality of your work, collaboration and contributing to the overall success of projects.
Our Localisation QA team perform language checks on a range of yet-to-be-released games for a variety of platforms including PC, Xbox One, PS5, Wii, PS Vita, DS, Switch, VR and various mobile and tablet devices. As a Taiwanese Game Tester, you would be working on top gaming titles for some of the world's leading publishers.
Requirements
What we're looking for
Fluent in the language you are applying for, and English. Strong cultural understanding of the language you are applying for.
Candidates will need to have been raised in Taiwan and experienced education or working in Taiwanese dialect.
Computer literacy – particularly with Excel.
Robust Internet research skills.
Excellent attention to detail.
Previous experience with using different software, applications, and websites.
Ability to communicate clearly and concisely and collaborate within project teams.
If you are a British Citizen, you will be required to provide your physical passport as part of a RTW check.
Be able to provide evidence of Right to Work in the UK.
Working from home criteria:
Candidates must have their own broadband with a direct connection to the router via ethernet cable.
Candidates must be able to have access directly to the router.
A separate and private working area.
Must have table or desk and chair that they can safely house PTW equipment and comfortably work from
Studio Working Criteria:
If based in Glasgow or London, candidates must live within 40 minutes of studio.
Candidates can be fully studio based if they do not meet work from home criteria.
All candidates based in Glasgow or London must be willing to travel into the studio when needed.
Benefits
What we offer
You will be working for the pre-eminent global provider of specialist services to the games industry and provided with full training and the opportunity to work on some of the biggest games titles in the world.
Competitive remuneration, holidays, regular team competitions with great prizes; and inclusion into an extensive social calendar. Collaborative team-work with people from all around the world, different nationalities and languages.
A supportive community inclusive of LGBTQ+, and any age, ethnicity, religion, or disability. We care about the wellbeing of our employees and have a dedicated employee wellbeing programme.
Who we are
PTW is a boutique games services company that provides custom solutions worldwide. We believe in accelerating innovation across the globe. We started more than 25 years ago and since then, have grown exponentially year-on-year to who we are today. Our history is in gaming, and we are still gamers at heart. In our time within the games industry, we have worked on over 1,500 titles across all genres and all platforms.
We have grown rapidly over the past few years and now have 16 sites spanning the globe. The PTW umbrella of companies includes SIDE, 1518, OR Esports, and Entalize. SIDE works at the cutting edge of interactive media as a provider of audio services for the global entertainment market. 1518 is know industry wide for world-class art and is also our in-house game and product development studio.
Basically, anywhere in the world, any platform, any genre, we can help come up with a custom solution to make games run better, get to market faster, and enhance the lives of more players.
In summary, we connect and bring fun to the world.
Welcome to PTW, Family of Brands