Zynga
Systems Designer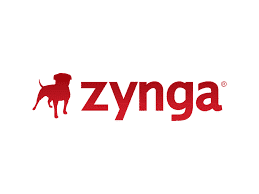 Zynga is looking for an expert Systems Designer with experience in mobile RPG game development and live service. Systems Designers craft RPG systems, such as item, character and combat systems. The position is also responsible for assisting with level creation, character creation and monetization features.
Main Responsibilities
Collaboration with the design and product teams to build and tune industry leading systems and levels to delight and engage our players.
Provide data based implementation of game features.
Develop and explore innovative functionality for RPG games.
Build flexible systems and data structures to allow for rapid iteration.
Troubleshoot with artists and engineers on technical implementation of features.
Keep up to date with market trends and proactively analyze driven products.
Desired Skills and Experience
Familiarity with mobile mid-core and RPG titles.
Ability to work quickly to unblock artists/engineers and lay the groundwork for successful feature creation.
Familiarity with Unity, GIT, Excel and Json.
Experience crafting and collaborating within a team of hardworking peers.
Ability to assess feature requests and RPG designs for compatibility with our existing systems.
Excellent communication and collaboration skills between departments
Zynga is committed to providing reasonable accommodation to applicants with disabilities. If you need an accommodation during the interview process, please let us know. What we offer you:
Competitive salary, bonus plan, ESPP (Employee Stock Purchase Plan)
401K Company Match Contribution (US)
RRSP Company Match Contribution (Canada)
Extended Health coverage, dental, disability, critical illness, EAP, and life insurance (Canada)
Medical, dental, vision, EAP, life insurance, and disability benefits (US)
Virtual mental health and neurodiversity support programs
Fitness benefits (offering varies by location)
Financial wellness program with unlimited access to certified financial planners
Discretionary Time Off policy for many employees
Family planning support program
Generous paid parental leave
Subsidized Back-up child care
Zynga happy hours and frequent employee events
Flexible working hours on many teams
Culture of diversity and inclusion including employee resource groups
Work with cool people and impact millions of daily players
We are an equal opportunity employer and we are committed to building a diverse and talented workforce. We do not discriminate on the basis of race, sex, religion, colour, national origin, gender, gender identity, sexual orientation, age, marital status, veteran status, medical condition, disability, or any other class or characteristic protected by applicable law. We welcome job-seekers, players, employees, and partners from all backgrounds to join us!
We will consider all qualified job-seekers with criminal histories in a manner consistent with applicable law.
We are committed to providing reasonable accommodations to qualified individuals with physical or mental disabilities in order to participate in the job application or interview process, to perform essential job functions, and to receive other benefits and privileges of employment. Please contact us at AccommodationRequest@zynga.com to request an accommodation associated with your application for an open position.
Zynga does not engage in financial exchanges during the recruitment or onboarding process. We do not conduct job interviews over third-party messaging apps such as Telegram, WhatsApp or others. We will never ask you for your personal or financial information over unofficial chat channels. Our in-house recruitment team only contacts individuals via official company email addresses (i.e., via a zynga.com or naturalmotion.com email domain).
If you believe you have been the victim of a scam, you may wish to contact the authorities. In the United States, you may file a complaint with the FBI. More information is available here: https://www.ic3.gov.