Blizzard Entertainment
Surfacing Artist - Temp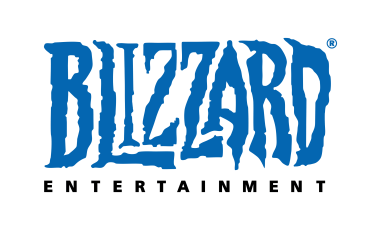 Job Description:
Are you a maestro at orchestrating projects, people, and processes? Are you able to obsess over the details while keeping the big picture in mind? Do you enjoy a deeply fast-paced and fluid work environment that requires impeccable creative problem-solving and critical-thinking skills to ensure that projects are delivered on time and to the highest standards? If you are answering yes to these questions you might be the perfect fit to be our Surfacing Artist.
Blizzard Entertainment is looking for an extraordinarily skilled TEMP surfacing artist for its cinematics department. You should have extensive experience working with painting tools to achieve stylized to photo-real surfaces on computer-generated artwork. You are organized and creative, with the ability to solve problems efficiently.
COVID-19 Hiring Update: We've transitioned to a work-from-home model and we're continuing to interview and hire during this time. This role is expected to begin as a remote position. We understand each person's circumstances may be unique and will work with you to explore possible interim options.
Requirements
Work closely with the show leads and the surfacing supervisor to provide high fidelity texture maps for production assets
Interpret art direction from multiple sources into a cohesive vision
A minimum of 3 years' experience in feature film / VFX / animation production as a texture painter or similar position
Well-versed in Mari, Substance Painter, and Photoshop,
Familiarity with lookdev and lighting tools like Katana
Familiarity with renderers like PrMan, Redshift, or similar.
Full understanding of texture map properties in relation to their shading and lighting qualities
Able to collaborate and bring creativity to the team of modelers, look-dev artists, and lighters
Pluses
Understanding of Blizzard Entertainment's cinematic visual style
Familiar with Blizzard games and cinematics
Submission/Portfolio Requirements
Resume (PDF please)
Link to a Portfolio, and / or reel demonstrating relevant artistic skills
Breakdown of the work on your reel
Only online artwork submissions will be accepted (e.g. website, blog or online album)
Job Status: Temporary
Blizzard Entertainment has been rated by Fortune as one of the "Best Places to Work" for several years running (and our ranking continues to rise!). We are a community of 4000 global employees who are passionate about not only gaming, but entertainment and the technology that drives our users experience. Our goal is to delight our customers by never settling for anything but the highest quality and providing worlds filled with creativity and adventure around every corner. You are forward-thinking, engaging, eager to learn and ready to make an impact. We've been waiting for you!
We are an equal opportunity employer and value diversity at our company. We do not discriminate on the basis of race, religion, color, national origin, gender, sexual orientation, age, marital status, veteran status, or disability status.