Electronic Arts
Sr. UX Content Strategist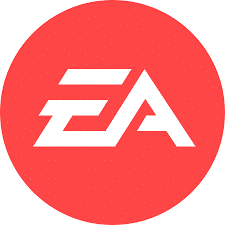 At our core, Electronic Arts is a game maker connecting hundreds of millions of players globally to some of the world's greatest games. The EAX team is crucial to creating that connection through products that grow and engage our community of players.
UX Content Strategist – EAX
In your role as UX Content Strategist on the Data and Content Delivery Team, you will work with a diverse team that solves industry-edge challenges. You'll have access to a culture of mentorship and growth that is supported from the bottom to the top of the organization. You will help to define and lead our content marketing strategy, campaign management approaches, content design efforts within our desktop app, and guide CMS models and publishing process. This means you'll partner across game teams, product management, design, engineering, and marketing to gain understanding and support their goals, always with an eye on quality, accessibility, consistency, usability, scalability, and needs of our players.
You're someone with a proven track record for:
Work with team members and users to create and evolve enterprise tools and best practices that allow immersive customer-facing digital experiences.
Lead the content design of experiences within a destination to bring your strategy to live.
Expertise in information architecture, CMS (content management system) design, content modeling, and content strategy concepts and deliverables.
Prove value in content whether it be through metrics, revenue, and content optimization or user research and message, design, or A/B testing.
Build trusting relationships within your immediate product team and with partners across the organization.
Convey your ideas and design rationale to leadership and partners.
Lead UX Content Strategy efforts across a team. You promote discussion and activities, while participating in delivery, campaign planning, editorial, evaluative, and coordination efforts.
Know how to motivate and energize your team, even when navigating uncertainty.
You also bring the following skills or experiences to our team:
5+ years of experience in UX Content Strategy, Publishing, or Content Marketing.
Bachelor's degree in; Rhetoric and Communication, Human-Computer Interaction, Design, Information Architecture, Human Factors, Digital Experience Innovation, or equivalent project/portfolio experience.
End-to-end UX knowledge: workshop facilitation, problem discovery, solution generation, concept creation, content wireframing, ABn message and wireframe testing, synthesis, iteration, competitive analysis, customer journey mapping, and applying to large-scale content problems
Content Marketing and Strategy: strategic approaches to content design, optimization, content management, editorial planning, UX writing, demonstrated ability in generating growth and demand through content marketing, information architecture and content model expertise
Guide strategic content activities and decisions to help meet the audience and business needs; lead projects and work with partners to influence and shape design strategies
Enthusiasm for gaming desired; ability to stay on the forefront of industry trends a big plus
In a typical week, the UX Content Strategist could be…
Work with partners to understand their content goals.
Set the vision for content management and collaborating with partners to define telemetry to measure and demonstrate results.
Lead content design and information architecture of EA's cross-platform content systems, ensuring every feature that ships is at quality, adds value, and delights our players.
Collaborate with player destination teams to bring to life immersive content experiences that integrate into their games, digital experience, and meet the needs of their players.
Create, concept, and share ideas with partners, content creators, and publishers.
Create content models/wireframes, processes and participating in usability testing sessions or content performance measurement meetings.