King
Sr. Manager, ABK Mobile Partnerships (Activision Lead)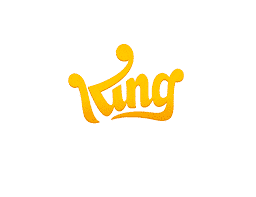 Job Description:
Company Description
Activision Blizzard (NASDAQ: ATVI) is one of the world's largest and most successful interactive entertainment companies and sits at the intersection of media, technology, and entertainment. Activision Blizzard is a member of the S&P 500 and is recognized by FORTUNE magazine as one of the "100 Best Companies to Work For." Activision Blizzard has operations throughout the world across three operating segments: Activision Publishing, Blizzard Entertainment, King Digital Entertainment and we develop and publishes games based on some of the most beloved entertainment franchises, including Call of Duty, Warcraft, Candy Crush, Overwatch, Diablo, Hearthstone, and many others. Our games are played in 196 countries and we are well- positioned for growth across all gaming platforms, audiences, genres, and business models.
Activision Blizzard believes in developing talent across the organization at all levels through career development, mentor relationships and formal training. We are a community of people who love to have fun together, and we are motivated by the passion for our games, our industry and future opportunities for the company and its people.
More information about Activision Blizzard and its products can be found on the company's website, www.activisionblizzard.com.
Job Description
The Mobile Partnerships Team at Activision Blizzard drives partner collaboration that fuels growth across our leading portfolio of mobile games. We are looking for an experienced, motivated, highly organized and execution- oriented individual to lead initiatives with the largest mobile distribution platforms on behalf of the Activision business unit.
You'll play an instrumental role in representing the needs of Activision Mobile game teams, setting strategic priorities and roadmap, implementing growth initiatives, and communicating cross- functionally. You will work alongside various internal teams and have a proven ability to foster positive relationships with internal partners at all levels of the organization.
Responsibilities
Collaborate with internal partners and mobile platforms (e.g. Apple, Google) to drive company & game team objectives.
Act as the primary point of contact for Activision mobile teams within the ABK Mobile Partnerships team.
Evaluate, evangelize, resource, and support growth initiatives and new technologies offered by platform partners with game teams (e.g. new distribution channels/features, monetization features, hardware and core tech opportunities, co- marketing campaigns).
Explore, pitch, and drive new initiatives with platform and partners based on Activision mobile's business objectives and priorities.
Support new games from pre- launch strategy through to launch and beyond, by working closely with platforms throughout all stages.
Own, track and share regular performance updates with platform partners and game teams to support growth and drive the execution of joint initiatives.
Showcase in- game content roadmap and manage the operational flow for LiveOps/campaigns with mobile distribution platforms.
Manage Activision team's day- to- day platform- related product and technical requests, operations, and incident escalations.
Skills to Create Thrills
BA/BS degree with a strong academic record, MBA nice to have.
7+ years of business development, partnerships, strategy, consulting, or related partner management or business operations experience in a gaming, media, entertainment, or consumer web/mobile services company.
Excellent leadership and relationship- building skills with the ability to influence internal and external partners.
Strong attention to detail and ability to analyze complex problems, leading to developing and communicating recommendations and action plans to senior management.
Analytical, with experience driving analyses and recommendations with a data- driven framework.
Excellent project management skills in managing external and internal partners to implement recommendations and action plans.
Ability to work well in a cross- functional and cross- cultural team environment.
Excellent oral and communication skills to express complex and analytical concepts with clarity.
Ability to take ownership of an issue and see it through resolution.
Nice to have: fan/basic knowledge of the Call of Duty franchise and/or mobile games
Our World
Activision Blizzard, Inc. (NASDAQ: ATVI), is one of the world's largest and most successful interactive entertainment companies and is at the intersection of media, technology and entertainment. We are home to some of the most beloved entertainment franchises including Call of Duty®, World of Warcraft®, Overwatch®, Diablo®, Candy Crush™ and Bubble Witch™. Our combined entertainment network delights hundreds of millions of monthly active users in 196 countries, making us the largest gaming network on the planet!
Our ability to build immersive and innovate worlds is only enhanced by diverse teams working in an inclusive environment. We aspire to have a culture where everyone can thrive in order to connect and engage the world through epic entertainment. We provide a suite of benefits that promote physical, emotional and financial well- being for 'Every World' – we've got our employees covered!
The videogame industry and therefore our business is fast- paced and will continue to evolve. As such, the duties and responsibilities of this role may be changed as directed by the Company at any time to promote and support our business and relationships with industry partners.
Activision Blizzard is an Equal Opportunity Employer. All qualified applicants will receive consideration for employment without regard to race, color, religion, sex, sexual orientation, gender identity, gender expression, national origin, protected veteran status, or any other basis protected by applicable law, and will not be discriminated against on the basis of disability. We are committed to working with and providing reasonable assistance to individuals with physical and mental disabilities. If you are a disabled individual requiring an accommodation to apply for an open position, please email your request to accommodationrequests@activisionblizzard.com.
Rewards
We provide a suite of benefits that promote physical, emotional and financial well- being for 'Every World' – we've got our employees covered! Subject to eligibility requirements, the Company offers comprehensive benefits including:
Medical, dental, vision, health savings account or health reimbursement account, healthcare spending accounts, dependent care spending accounts, life and AD&D insurance, disability insurance;
401(k) with Company match, tuition reimbursement, charitable donation matching;
Paid holidays and vacation, paid sick time, floating holidays, compassion and bereavement leaves, parental leave;
Mental health & wellbeing programs, fitness programs, free and discounted games, and a variety of other voluntary benefit programs like supplemental life & disability, legal service, ID protection, rental insurance, and others;
If the Company requires that you move geographic locations for the job, then you may also be eligible for relocation assistance.
Eligibility to participate in these benefits may vary for part time and temporary full- time employees and interns with the Company. You can learn more by visiting https://www.benefitsforeveryworld.com/ .
In the U.S., the standard base pay range for this role is $116,800.00 – $216,000.00 Annual. This base pay range is for the U.S. and is not applicable to locations outside of the U.S. Actual amounts will vary depending on experience, performance and location. In addition to a competitive base pay, employees in this role may be eligible for incentive compensation. Incentive compensation is not guaranteed.
About King
King is the game developer behind the world- famous Candy Crush franchise, as well as mobile game hits including Farm Heroes, Bubble Witch and Pet Rescue. Candy Crush is the top- grossing franchise in US app stores, a position it has held for the last two years, and King's games are being played by 245 million monthly active users as of Q3 2021. King, which is part of the Activision Blizzard group since its acquisition in 2016, employs nearly 2,000 people in game studios in Stockholm, Malmö, London, Barcelona and Berlin, and offices in San Francisco, New York, and Malta.
A Great Saga Needs All Sorts of Heroes
Making games is fun. Especially when you do it with people who share the same idea of what makes a good workplace great. We design games for everyone, no matter where they are or who they are, and we employ all sorts of people from all kinds of backgrounds to bring them to life. Truth is, we simply cannot expect diversity in our players and originality in our games without first nurturing it in our people. A great saga needs all sorts of heroes.
Making the World Playful
Making the World Playful is what inspires us to create new experiences and raise the bar. It's what makes King a place where we can all dream bigger, continue to add innovation to our games, broadening the portfolio and exploring new territories in mid- core and casual. We take the art and science of gaming to the next level through our curiosity for the unexplored, passion for games, respect for each other and love for our players – and we're not afraid to have fun along the way. In fact, together with our parent company Activision Blizzard and experts around the world, we believe having fun is good for you. There has never been a better time to join us. We're dreaming bigger and see a world of possibilities ahead. If you share our passion, our values, and our hunger to shape the future, join us in Making the World Playful!
Applications need to be in English. Discover King at careers.king.com