Electronic Arts
Sr. Character Artist (Apex Legends) -12 mo TFT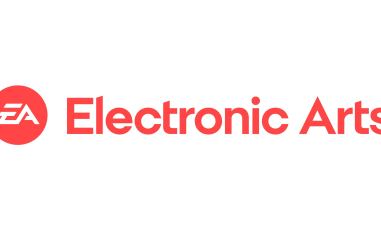 Respawn Entertainment is a AAA video game development studio that aspires to create new hit games that leave a lasting impact for gamers worldwide. Our work includes the critically acclaimed multi-platform games Apex Legends and Titanfall Jedi: Fallen Order and virtual reality game Medal of Honor: Above and Beyond, and we are continuing development for our live free-to- play game, Apex Legends. You can learn more about our studio and values at respawn.com/studio.
We are looking for an accomplished Character Artist with and an enthusiasm for artist mentorship. Reporting to our department's character art lead you will work with external development Art Directors, Leads, and Artists within Respawn's OS Department to develop and employ efficient working practices ensuring that all externally authored art content meets the highest visual quality bar established by project art direction. Additionally, you will look for the most efficient ways to empower the internal artist on their team, and our external partners, to deliver large volumes of content within our tight production schedule constraints, while also maintaining the artistic style and vision our projects are known for.
What you will do…
●Align with game team partners on high-level vision and high-level direction.
●Lead and educate external art teams on visual quality, technical specifications, process and workflows.
●Lead the quality control of incoming assets and manage the feedback and approvals.
●Manage Respawn Ex Dev Art team and coordinate with production partners in at least one domain.
●Support partner team producers in outsource (OS) Art Production roadmap and capacity planning.
●Assist the Ex Dev-AD in internal OS training and define and document OS best practices.
●Coordinate with Ex Dev producers and department leadership on addressing vendor gaps, quality issues, scheduling or changes in scope.
●Create and critique briefs and production packages for OS Production.
●Coordinate content reviews and provide visibility with company partners.
●Assist the Ex Dev-AD in internal OS training.
●Work with the Ex Dev-AD in defining and documenting OS best practices.
●Polish and integrate external content.
●Seek opportunities to improve processes and facilitate solutions at all levels in the organization.
You will have…
●The patience and temperament required to help ensure constant agreement on external partners often separated by distance, language, and cultural aspects.
●Experience working directly with external service providers.
●An understanding of OS risks or requirements.
●Empathy for fixing the problems of others, whether internal Respawn or external partners, and respect for others' time.
●AAA games experience
●3D Generalist sensibilities with the ability to constructively evaluate and critique characters, weapons, vehicles, props, and environment assets and experience of foundational art principles.
If this opportunity sounds like a great fit for you, please submit your resume and we will get back to you once we have reviewed it. In addition to opportunities for creative impact and professional growth which come with being a member of our team, working at Respawn has many other perks and benefits! Learn more at respawn.com/perks