Keyword Studios
Software Tester (Security Fraud Specialist)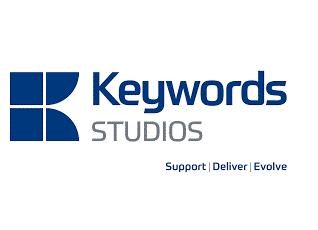 " All Keywords staff are temporarily working from home due to the COVID-19 pandemic." And " For the time being this position is remote until health restrictions allow a return to office"
Duration: Full time, Monday to Friday
Skill/Knowledge Required:
Previous QA or relevant experience required (1-2 years preferred)
Education, knowledge or experience of a relevant area
Intermediate knowledge of an area (e.g. white-box testing, automation, analytics, audio, animation, game/sports specific knowledge etc.)
Understanding of manual QA testing processes and tools
Experience documenting QA methods:
Knowledge of test planning; writing test scripts, test cases, and test briefs
Project progress tracking and reporting
Experience with bug tracking software (Jira, Devtrack, Etc.)
Ability to communicate results to stakeholders and partners in clear and concise manner.
Assembles data from multiple internal/external sources, conducts analysis/research and report results to stakeholders/partner teams.
Self-motivated and self-driven, with demonstrated ability to learn new concepts quickly and independently.
Ability to oversee test planning for the components of features.
Background or strong interest in penetration testing and understanding cheating software and tools. (i.e. Ethical Hacking)
Daily/ Weekly Tasks:
Responsible to assist with test planning, strategy and Quality Verification Brief creation for Security features.
Milestone reporting.
Partner with stakeholders and partner teams to identify enhancement opportunities, and implement data driven solutions for Security feature verification.
Provides ad-hoc game area level QA reports (e.g. high-level risk assessment)
Contributes towards the refinement and improving QA methods, procedures and processes
Maintain documentation to transfer knowledge and provide mentorship to newer team members
Monitor and track game feature progress
Uses in depth knowledge of the feature/release under their ownership to suggest automation, test tools and possible telemetry hooks to more efficiently verify their area
Contract– July- September end (Possibility of extension)
Location- Vancouver
Salary– $21/hr
Benefits
Your work will be showcased in AAA games that are household names worldwide. On top of the exciting work and awesome teams you will collaborate with, we also have great benefits, opportunities to grow and learn through in-house webinars and courses, and first class onsite amenities.
For example, some of our on-site perks include:
Community garden
2 dog parks & a dog-friendly office
Easy transit access
Free on-site parking for staff and visitors
Indoor and outdoor basketball courts
Soccer field
Volleyball court