Jam City
Software Engineer - Unity/C#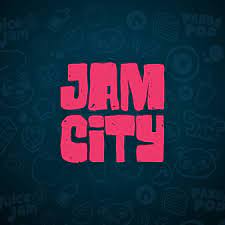 As a leading mobile games developer, Jam City is looking to "level up" our talent. We're searching for innovators who consider themselves dynamic, collaborative, and thrive in a fast-paced environment.
PERKS & BENEFITS
Unlimited Vacation, Paid Sick Days & Holidays
100% Employee Covered Medical, Dental, Vision Plan Base Plan
Life Insurance, 401k, Flexible Spending Accounts, Commuter Benefits & More
Catered Lunches & Well-stocked Kitchens
Yoga & Wellness Activities
Happy Hours
Company Events
Jam City is seeking a motivated, skilled Software Engineer to join one of our hit game studios in Burbank! We are focused on building awesome casual mobile games based on classic Disney franchises. If you have a passion for games and an awesome engineering background, come join us!
RESPONSIBILITIES
Client-related game software development to build fun, high-quality gameplay features to specification.
Work closely with tech leads to architect and build apps on mobile (iOS + Android) platforms that can scale to millions of users.
Solve challenging and complex problems around cross-platform app development.
Create flexible code that can be easily updated as product needs change.
Drive the creation of scripts / tools to help streamline the development process.
Contribute ideas in a collaborative, supportive team environment.
Work effectively as part of a multi-disciplinary team of engineers, artists, designers, producers and QA on mobile games.
Participate in an agile environment, keeping the team updated with your progress.
QUALIFICATIONS
Ideally 2+ years of professional experience as a Software Engineer in a fast-paced, small-mid team environment or significant and relevant university coursework.
Strong understanding of Unity3D app development.
Experience developing player feedback / game feel.
Passionate about games and game programming.
Strong understanding of design patterns and modern, highly scalable application development.
Experience with live operating mobile games is a large plus.
Organized, detail-oriented and able to deliver projects on time.
Experience with iOS and/or Android development processes.
Strong verbal and written communication skills.
Highly motivated, self-starting individual.
BS in Computer Science (or equivalent).
In compliance with local law, we are disclosing the compensation for this role. The range listed is just one component of Jam City's total compensation package for employees, which may also include annual bonuses, short- and long-term incentives, and program-specific awards. The disclosed range estimate has not been adjusted for the applicable geographic differential associated with the location at which the position may be filled. Starting pay for the successful applicant will depend on a variety of job-related factors, which may include education, training, experience, certifications, location, business needs, or market demands. This range is based on a full-time position. This range may be modified in the future. In addition, Jam City provides a variety of benefits to employees, including but not limited to medical, dental, vision, parental leave, paid time off, a 401(k) plan, life, disability, and accident insurance. Pay Range: $114,500 — $122,000 salary per year.
OUR COMMITMENT TO EQUITY, DIVERSITY, & INCLUSION
We believe in creating games that unite people across the world and that showcase our commitment to providing an environment that is both inclusive and diverse for our players and employees. We strive to create a workforce that is reflective of our global player community as we know that we are stronger and better when we play together. To help promote an inclusive culture, we celebrate the visible and invisible diversity of our Jam Citizens through initiatives including Employee Resource Groups, cultural events, trainings, speaker series, and more.
Jam City is an equal opportunity employer. We enthusiastically accept our responsibility to make employment decisions without regard to race, age, sex (including pregnancy), national origin, ancestry, religion, ethnicity, marital, or domestic partnerships status, disability, genetic information (including the refusal to submit to genetic testing), predisposing genetic characteristics, military status, veteran status, domestic violence victim status, sexual orientation, gender identity or expressions, or any other classification protected by federal, state, and local laws. Our management is committed to following this policy with respect to hiring, placement, promotion, transfer, demotion, layoff, termination, recruiting, pay, and other forms of compensation, training, and general treatment during employment.
ABOUT JAM CITY
Jam City is an award-winning mobile entertainment studio providing unique and deeply engaging games that appeal to a broad, global audience.
Led by CEO Chris DeWolfe, former MySpace co-founder and CEO, and COO Josh Yguado, former 20th Century Fox executive, Jam City is the creative powerhouse behind some of the highest-grossing and most enduring mobile games. Jam City's global franchise Cookie Jam has generated more than half a billion dollars, and Panda Pop has more than 120 million downloads to date.
The company also is the go-to studio for Hollywood, having developed immersive, narrative-rich mobile games around iconic entertainment brands. The company's popular RPG game Harry Potter: Hogwarts Mystery was the #1 game in more than 40 countries at its launch in April 2018.
Jam City has nine studios located in Los Angeles (HQ), Berlin, Buenos Aires, Bogotá, Burbank, Cedar Falls, San Diego, San Francisco, and Toronto.