Unity
Software Developer in Test Intern - Fall Semester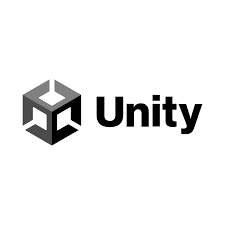 The opportunity
Are you a software engineering or computing science student with strong coding skills who is passionate about new cutting- technology? We are looking for a dynamic and detail oriented student to solve complex problems. Come join us at Unity! As a Quality Assurance Analyst Intern you'll join a dynamic and collaborative team that shares your passion for AR/VR application, web development and Unity tech stacks. With your problem solving and technical skills you will support and collaborate with development teams at Unity that are working on platforms that include iOS, Google Android, Facebook and mobile web.
The Quality Assurance team's mission is to create quality solutions by validating a wide array of projects in various fields, such as entertainment, games, education, retail and industrial uses of applications. Our emerging technologies create transformational results for clients around the globe. Our expertise in AR/VR, artificial intelligence, machine learning, robotics, blockchain, and IoT systems enables companies to create value within their businesses. Together, we will ensure that our clients remain relevant and competitive in a rapidly evolving market.
This position will be held from August-December 2022.
What you'll be doing
Collaborate with your team to define test scope and strategy.
Test the projects and run test suite passes.
Enter, update, and maintain issues in the project Bug Database.
Enter, update, and follow the bug management cycle in the JIRA.
Identify inconsistencies and opportunities for improvement within the QA process.
Provide functional, UI, happy path, sanity, smoke, network, API, and regression testing.
Communicate effectively with colleagues, internal clients, as well as customers, prospects, and vendors
What we're looking for
Student currently pursuing their Bachelor's degree or higher
Student currently located in Florida
Strong willingness to learn from industry professionals.
Experience testing on one or multiple platforms, such as AR/VR, iOS, Android, Windows or Web platforms
Excellent written and verbal communications skills
Self-starter who can hit the ground running
Ability to break down bugs into their core repeatable components
Ability to work independently and as part of a multidisciplinary team
You might also have
Experience in developing and executing test plans and test scripts
Experience in an Agile development environment
Familiarity with CI/CD, API testing, backend validation, cloud, stress & load testing
Familiarity with game or general software development
Experience using scripting languages: C#, Java, Python, JavaScript
Experience with Jira, TestRail, Postman, Swagger
Experience using Unity
About Unity Technologies
Unity is the world's leading platform for creating and operating real-time 3D (RT3D) content. Creators, ranging from game developers to artists, architects, automotive designers, filmmakers, and others, use Unity to make their imaginations come to life. Unity's platform provides a comprehensive set of software solutions to create, run and monetize interactive, real-time 2D and 3D content for mobile phones, tablets, PCs, consoles, and augmented and virtual reality devices.
The company's 1,400+ person research and development team keeps Unity at the forefront of development by working alongside partners to ensure optimized support for the latest releases and platforms. Apps developed by Unity creators were downloaded more than three billion times per month in 2019 on more than two billion unique devices. For more information, please visit www.unity.com.
Unity is an equal opportunity employer committed to fostering an inclusive, innovative environment with the best employees. Therefore, we provide employment opportunities without regard to age, race, color, ancestry, national origin, religion, disability, sex, gender identity or expression, sexual orientation, or any other protected status in accordance with applicable law. If there are preparations we can make to help ensure you have a comfortable and positive interview experience, please let us know.
Headhunters and recruitment agencies may not submit resumes/CVs through this Web site or directly to managers. Unity does not accept unsolicited headhunter and agency resumes. Unity will not pay fees to any third-party agency or company that does not have a signed agreement with Unity.