Rockstar
Senior UX Researcher: Tools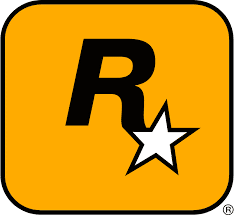 At Rockstar Games, we create world-class entertainment experiences.
A career at Rockstar Games is about being part of a team working on some of the most creatively rewarding and ambitious projects to be found in any entertainment medium. You would be welcomed to a dedicated and inclusive environment where you can learn, and collaborate with some of the most talented people in the industry.
Rockstar North is on the lookout for a talented UX Researcher who possesses a passion for video game content authoring tools and solutions. This is a full-time permanent position based out of Rockstar's unique game development studio in the heart of London.
WHAT WE DO
We create and maintain software tools that are used by all game development disciplines to support the creation of all Rockstar Games projects.
These software tools range from digital content exporters, a data processing asset pipeline to game, CI/CD automation systems and UI editors.
RESPONSIBILITIES
Design, manage and run internal research programs.
Identify areas of improvement for internal tooling.
Conduct user testing on existing tools and prototypes
Apply a mixed-method approach, harnessing a variety of qualitative and quantitative methods (including interviews, surveys, heuristics, telemetry, descriptive, and inferential statistics) and adapt methodologies based on logistical and product context.
Communicate findings to varied audiences and advocate for better UX.
Convert research insights to actionable design direction.
Collaborate with other UXers to establish processes and pipelines.
Develop close working relationships with content creation teams across the organization.
QUALIFICATIONS
5+ years of experience as a UX Designer or Interaction Designer.
A degree in Human-Computer Interaction (HCI) or a relevant field (design, software engineering) or equivalent qualifications or experience in a field of UX.
A portfolio or work samples demonstrating relevant experience.
SKILLS
Very strong interpersonal and communication skills.
Excellent writing skills.
Natural curiosity for how video game content is authored and a desire to learn.
Experience using wireframing and prototyping with industry standard UX software such as Balsamiq or Sketch.
Deep understanding of UX design practices and user-centered design (UCD).
Proven ability to turn broad discussions of ideas into actionable development tasks that solve workflow and user interaction problems.
PLUSES
Please note that these are desirable skills and are not required to apply for the position.
Strong interest and understanding of game development tools.
Experience with telemetry and analytics.
Experience in technical art or tools development.
HOW TO APPLY
Please apply with a CV and cover letter demonstrating how you meet the skills above. If we would like to move forward with your application, a Rockstar recruiter will reach out to you to explain next steps and guide you through the process.
Rockstar is proud to be an equal opportunity employer, and we are committed to hiring, promoting, and compensating employees based on their qualifications and demonstrated ability to perform job responsibilities.
If you've got the right skills for the job, we want to hear from you. We encourage applications from all suitable candidates regardless of age, disability, gender identity, sexual orientation, religion, belief, or race.