Sega Europe
Senior to Principal Combat Designer – HYENAS (FPS)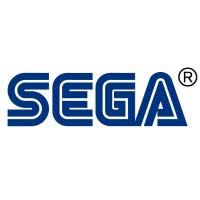 Creative Assembly is looking for an experienced Combat Designer to join our HYENAS Team based at our studio in Horsham, in the heart of West Sussex.
In this exciting role, you will be able to make a real impact in our game by delivering high quality combat experience. To do so, you will be collaborating and creating with our talented and passionate team, developing an innovative brand-new shooter.
Flexible working at Creative Assembly includes hybrid, fully remote for eligible roles, and in-studio. We recognise that there is no one-size-fits-all approach and empower our teams to define the working patterns which work best for them, which may mean different things for different teams and roles and at different times.
This role is Hybrid and has an expectation of in average 1 day per week in our Horsham studio. This role can also be fulfilled fully in studio.
Further details can be discussed during the recruitment process.
Key Responsibilities As Combat Designer on this new and exciting project, you will be working on delivering a great combat experience through developing characters, abilities, items, and other combat features.
Your role will be to drive the design of combat features and content in a specific area. Doing so, you will work with the team delivering those features, and overview the polish and balance in your area. You will also need to ensure to take in feedback from live releases and improve the experience of player base on that feedback.
In this role, you will communicate and collaborate with your area's creative leaders to ensure your work effectively deliver on the vision of the game.
On a day-to-day basis, you will:
Be the feature owner for key features in delivering the combat experience for the game
Drive the design of those features, with the help of the designers from the team
Work with a multidisciplinary team to deliver features
Iterate on your feature, aligning with the lead/owner of your area to improve based on feedback
Align with the leadership group to ensure that the feature is being develop in line with expectations, including how to address feedback from live test
Collaborate closely with production to ensure delivery of the features according to priorities and resources• Help mentor the team in delivering high quality combat experience.
Knowledge, Skill and Experience Essential
Excellent Design skills: understanding key design process and how to develop gameplay for a multiplayer FPS
Experience as a designer on combat features for a AAA or Live game
Experience as feature owner: leading the delivery as part of multidisciplinary team
Great verbal and written communication skills
Great at giving effective critiques and taking feedback for improvement.
Desirable
Experience of using UE4/5 in development
Experience working on multiplayer first-person shooter
Experience in managing or mentoring designers.
About Creative Assembly It's an exciting time to be a part of our craft-led studio as we push boundaries, creating deep and detailed experiences that last.
Our teams are diverse from across the world, from trainees to industry veterans who constantly challenge us and make sure we are striving for the best within our games and our studio life. We are united through our shared values of Quality, Focus, Teamwork, Respect and Trust and we win awards for our culture and our people-centric approach, having won a Best Place to Work Award for six consecutive years. We invest in our people, the studio, and our projects. We are a company that's secure and safe – you don't need to worry about job security at CA.
We'll give you the creative freedom, tools, support, and development to achieve your potential.
Our studios are based in Horsham, UK and Sofia, Bulgaria, including several bespoke state-of-the-art audio suites and a dedicated motion capture facility.
We offer many benefits to support you and your family including:
Flexible working: hybrid, fully remote for eligible roles and in-studio working
Work from Anywhere for a temporary period each year (restrictions apply such as VISAs)
Enhanced holiday allowance, maternity and paternity breaks, flexibility with our core hours, and no-notice holidays
Bespoke relocation package for you and your dependents, with support throughout the process from our dedicated Relocation Specialists
Private medical and dental insurance, life insurance, permanent health insurance, critical illness cover and free health care screening
Generous holiday allowance plus full studio closure over the Christmas and New Year period, and all UK Bank holidays
Annual discretionary studio bonus
Join our award-winning education and social responsibility programme; the Legacy Project, as an industry ambassador to mentor and educate others
Defined career development pathways and personalised training support including SEGA Dev Day, internal masterclasses, prestigious creative workshops, on-site training with renowned specialists and global conference attendance
Opportunity to join our Diversity and Inclusion Network – an employee-led group
Season ticket travel loans and cycle to work scheme with free bike servicing and discounted car valet service on site
Free games and merchandise plus access to our extensive games library
Free breakfast in the studio every day – toast, bagels, pancakes, cereals, yoghurts, fresh fruit, smoothies, juices, milkshakes and more in our fully stocked kitchen
Wellbeing support with an employee assistance programme and onsite confidential sessions
In-studio heavily subsidised massage therapy
Discounts for home technology, travel insurance, corporate gym membership, cinema tickets, holidays, trips out and Ikea vouchers, and many local businesses including estate agents
Studio parties for you and your family; such as our Summer Festival, Christmas Party plus a separate Children's Christmas Party. We also have Cinema days and wrap parties for game releases
Studio community activities such as life drawing, creative writing, Pilates, Walking Challenges, Couch to 5k, basketball, game and movie evenings, board game club, 5-a-side football, CA Choir, Sword fighting (yes, sword fighting) and loads more.
Our studio sites have disabled access. We are an equal opportunities employer and encourage applications from suitably qualified and eligible candidates regardless of sex, race, disability, age, sexual orientation, gender reassignment, marriage or civil partnership, pregnancy or maternity, religion or belief.