nDreams
Senior Technical Artist - Studio Farnborough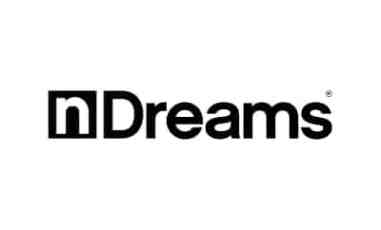 We are nDreams, one of the world's leading developers and publishers focused on VR games.
Combining innovation with excellence, we are the team behind award winning game Phantom: Covert Ops and Fracked. Our AAA experience and sensibilities, alongside bespoke VR technologies, give us the skillset, processes and creativity to deliver innovative, high production games for all VR platforms. We've got several exciting projects planned for the year and beyond – we can't wait to show you more…
Our projects continue to push forward the boundaries of VR and we're looking for talented people to help us turn them into a reality. Our talented studio now has over 100 people and has been assembled from world-leading games developers and publishers.
Requirements
THE ROLE
We are looking for an accomplished senior tech artist who is an expert in technical art and games development. You will help bridge the gap between art and code to optimize and enhance the content that goes into our games. Guide the art team with technical insight and work collaboratively across the project to ensure the ideas are optimal, professionally presented and realized in-game.
Key Responsibilities:
Champion the tech art requirements for the studio
Mentor the other tech artists on the team through technical guidance and feedback.
Improve content creation tools/pipelines based on studios' current and long-term needs.
Create and maintain documentation standards and practices for tools, pipelines, and technical specifications.
Analyse and improve art asset inefficiencies and optimize game performance, communicating and reinforcing the technical constraints of the product to the team.
Implement technically complex art solutions in game.
Create, apply, and evaluate game engine optimisations such as LOD's, culling, compression etc.
Help push the project's visual quality through the games rendering, shader, lighting, and visual effects, whilst remaining mindful of performance on each platform.
Maintain central tech art resources that can be incorporated into current and future projects.
Assess the visual quality in VR and make improvements where necessary to fit technical limitations.
Work with a level of self-driven autonomy, whilst reliably and effectively participating in team development.
Contribute to other areas of the project when possible, such as shader authoring and 3D content creation.
Essential capabilities
Experience in developing console, mobile and/or VR hardware, with an understanding of platform limitations, memory, and performance.
Strong proficiency in building, implementing, and profiling in Unreal Engine.
Skilled with content creation software, such as Maya, Houdini, or Photoshop.
Knowledge of art creation pipelines, asset exporting, and process automation.
Comprehension of programming languages such as Python and MEL.
Experience with graph-based programming, such as Unreal blueprints.
A good understanding of modern physically based materials and lighting.
A solid grasp of the technical aspects of art creation – for example 3D modelling, rigging, shader authoring, VFX creation, lighting, vertex animation, destruction, and physics.
Working knowledge of industry standard project management tools and source control software.
Interest in the latest VR technologies and current trends in art content creation.
A creative thinker with strong problem-solving abilities and commitment to personal development.
Positive and outgoing personality with a can-do attitude and be able to adapt based on feedback.
A true team player, able to work collaboratively as a part of a multidiscipline team with the initiative, drive and organization skills to deliver excellent results on time.
Comfortable working in an Agile environment and responsive to change in the face of uncertainty.
Bonus points on knowing how to set up animations in game using Unreal and having rigging / skinning experience.
Benefits
Our growing studio shares a passion for innovation, collaboration and defining the future of VR. We encourage an open, creative, and diverse culture and empower people to explore their ideas and put their own stamp on projects. With humble beginnings of our own, we combine big projects and opportunities with a personal, caring touch. We're proud of our culture – come and see why!
We offer some great perks, including flexible core hours, private health insurance, pension, two duvet days plus a day off to celebrate your birthday. As you'd guess, we provide all the equipment you need to create amazing VR experiences.
We are a remote first studio with the advantages that brings. We hold social get togethers once per quarter to bond and become the best team we can be.
Salary is competitive and dependent on your experience.
If you think this could be the role for you, we'd love you to get in touch! Drop us your CV via the link or send us an email to enquiries@ndreams.com.