Zynga
Senior Technical Artist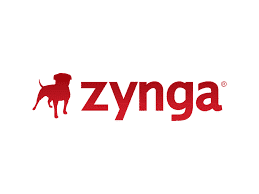 Position Overview
Zynga is looking for a Senior Technical Artist to embark on the next adventure with us! If you're a dedicated, curious, and highly motivated tech artist who loves problem solving with our Directors and Engineers, you will be a phenomenal fit for our diverse and creative team!
Main Responsibilities
Work closely with the Art and Engineering teams to construct and implement game assets in Unity
Enforce optimal performance and efficiency of the game's final visual assets.
Work effectively to tackle any art-related bugs.
Define, maintain and troubleshoot pipeline for in game assets
Develop and maintain tools for the production pipeline, particularly for animation and technical art tasks
Create materials/shaders to achieve unique styles and hit amazing visual quality
Create, maintain, and communicate technical art guidelines and implementation techniques with other team members
Maintain clean, optimized project, periodically auditing assets and sprite atlases, etc
Profile builds and provide and implement solutions to address performance issues
Our ideal candidate is a great communicator, teammate, and proactive problem solver. You draw from a range of skills to creatively determine solutions. You are a contributor of ideas, overseer of pipelines, and collaborator across discipline lines providing expertise and seeking out potential issues before they become problems
Desired Skills and Experience
Effective communication with team members of varying disciplines including written documentation of pipeline processes
4+ years of experience with Unity and/or other engines.
Intermediate skills with 3D modeling, rigging and UV texturing with professional 3D software such as Maya or ZBrush
Scripting with C#
Understanding of optimizing 3D and 2D assets for memory and performance considerations
Intermediate skills creating high quality VFX particle systems in Unity
Experience writing and modifying shaders
Experience with C# tools]
Familiarity with C++ or Python tool creation
Core Adobe Creative Suite skills
Technical background in developing scripts, Photoshop actions, and other automation tools vital for art implementation and optimization
Proven experience in game development, with shipped titles
Experience with profiling tools
Experience with version control software such as Perforce, Git
Have an understanding of Animation and VFX experience is a plus
Zynga does not engage in financial exchanges during the recruitment or onboarding process. We do not conduct job interviews over third-party messaging apps such as Telegram, WhatsApp or others. We will never ask you for your personal or financial information over unofficial chat channels. Our in-house recruitment team only contacts individuals via official company email addresses (i.e., via a zynga.com or naturalmotion.com email domain).
If you believe you have been the victim of a scam, you may wish to contact the authorities. In the United States, you may file a complaint with the FBI. More information is available here: https://www.ic3.gov.