Aristocrat
Senior Software Engineer C++/C#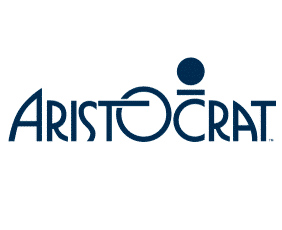 Summary
You will be joining the Technology Group that is responsible for a cutting-edge technology for our gaming Platforms, Game Development Kits, Analytics Engine and Tools that are used in all out Casino products worldwide.
The GDK team is responsible for devising innovative solutions to support the imaginations of the greatest game creators in the industry. As a GDK engineer you will be responsible for designing and developing these solutions as well as providing Studio Engineers and Designers the tools and support required to make the world's best games. As a Senior Software Engineer, you will be presented with complex problems spanning modules and operating systems. You will be the chief advocate and main subject matter expert on your designs and implementations. You will also understand the feature and module ecosystem and provide expert guidance to peers on best-course implementations.
What You'll Do
Carrying out technical assessments on requested features and identify scope of work/dependencies for development requirements.
Taking complete ownership of assigned features, starting from inception, design, development, test and maintenance.
Owning major parts of the system, designing and delivering quality stable solutions
Developing fast, maintainable, quality code
Performing software testing, verification and validation.
Participating in code review and other code quality processes
Providing technical guidance and support for our stakeholders.
Troubleshooting and debugging code to identify software issues.
Mentoring team members
What We're Looking For
A Bachelor's degree in Computer Science, Software Engineering, a related field, or its practical equivalent is preferred
5+ years of experience in C++
Commercial experience with C#, .Net framework (including WPF & WCF) and .Net core
Experience with restful services & SQL DB like SQLite is a plus
Some familiarity with graphics programming would be an advantage
Experience of working with object-oriented design and programming.
Experience of debugging and solving complex problems.
Experience of working with software engineering best practices, including design patterns and UML.
Understanding of memory management and multi-threading processes.
A passion for solving complicated problems and learning new skills.
Demonstrates an extremely high level of attention to detail.
Possess a high level of personal and professional accountability and be able to enlist the cooperation of peer groups involved in common
business goals and objectives.
Have the ability to meet changing demands and to adapt to frequently changing priorities.
Demonstrates excellent oral and written communication, and customer service skills.
Be able to work both independently and be team oriented.
Why Aristocrat?
Aristocrat is a world leader in gaming content and technology, and a top-tier publisher of free-to-play mobile games. We deliver great performance for our B2B customers and bring joy to the lives of the millions of people who love to play our casino and mobile games. And while we focus on fun, we never forget our responsibilities. We strive to lead the way in responsible gameplay, and to lift the bar in company governance, employee wellbeing and sustainability. We're a diverse business united by shared values and an inspiring mission to bring joy to life through the power of play.
We aim to create an environment where individual differences are valued, and all employees have the opportunity to realize their potential. We welcome and encourage applications from all people regardless of age, gender, race, ethnicity, cultural background, disability status or LGBTQ+ identity. We offer a range of flexible working options through all.flex, our flexible hybrid work model and invite you to have a conversation with us about flexible working. EEO M/F/D/V
World Leader in Gaming Entertainment
Robust benefits package
Global career opportunities
Our Values
All about the Player
Talent Unleashed
Collective Brilliance
Good Business Good Citizen
The US based roles may require registration with the Nevada Gaming Control Board (NGCB) and/or other gaming jurisdictions in which we operate.