Electronic Arts
Senior Software Engineer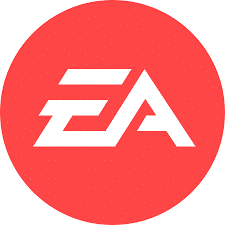 Electronic Arts is the leading interactive entertainment company, powered by innovative technology. We create incredible experiences for millions of players around the world. But what matters most is our people who inspire us, and the world, to play. As we bring new forms of entertainment to people around the world, we need creative, collaborative, diverse and adaptable people to keep making Electronic Arts better.
Frostbite is EA's state-of-the-art, multi-platform game development engine. We empower creators to shape the future of gaming and we achieve this by developing creative engine features and excellent tools. Our talented team from across the globe is dedicated to building new technology and working closely with each other to ship amazing games. Frostbite powers some of the most stunning games in the industry along with a deep player experience.
You will be a part of our team building core systems for data management and game asset processing that make our tools responsive and stable for thousands of users editing millions of assets. This team belongs to the Production Systems domain that creates tools, frameworks and services that EA's content creators rely on to create and enhance EA's games. We are looking for someone who can quickly familiarize themselves with multiple technologies and works well with others.
Responsibilities:
Work collaboratively on design, test, and maintenance of services delivered by the team and take ownership of those services.
Gain domain expertise and actively share knowledge within the team.
Follow engineering best practices as defined by the team
Contribute to discussions around the longer term vision and high level plans for the future of the product area
Qualifications:
Proficient in C++
Experience with data-guided design and software architecture
Comfortable working within an established codebase
Experienced in building high-performing concurrent software
Experience developing on Agile teams
Bachelor's degree in Computer Science, Engineering, Mathematics or related field or equivalent experience
Bonus:
Experience of data processing and data management
Experience implementing databases or file systems
Some experience with recent web technologies and HTTP
Wondering if you'll meet all of our requirements? We know those dot points can't capture all that you might bring to our team, so consider the above a starting point. If you're interested, please reach out!
Creating amazing games starts with building a team that is as diverse as the communities we serve. We wholeheartedly celebrate that diversity, and are committed to fostering a workplace that is equitable and inclusive, where everyone has the opportunity to thrive. For more on our commitment and progress – check out our 2021 Impact Report .
What's in it for you?
We want EA to be the ultimate destination to make great content and experiences. Everything we're doing here is about creating a culture, environment, and company where you can do the best work of your career – so there's that. There's also:
A health allowance, to cover the cost of private health insurance for you and your family
Life and salary continuance insurance
An employee assistance program, including coaching and therapy sessions to support your wellbeing
An inclusive parental leave policy that supports all parents and carers
17.5% annual leave loading – yes, we'll pay you extra to take a break!
Bonus end of year leave days – time off between Christmas and New Years, no annual leave necessary
Volunteer leave and charitable donation matching
A fitness reimbursement program – $$ to go towards your fitness expenses (memberships and at home equipment)
Free EA games, of course!
We also offer bonuses and exciting EA stock options, as well as access to our employee stock purchase program.
When it comes to flexibility – we're hybrid forward, so you'll have the opportunity to structure the way you work, to suit the way you work.