Unity
Senior Software Developer in Test, QA, RT3D GFX Innovation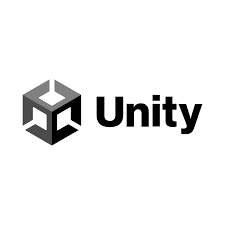 Who Are We
Unity Engine is used by millions of creators around the world to create powerful and engaging real-time experiences! At the heart of this is graphics, from the initial point of content creation down to the final pixels on the target device.
On the journey to democratize best-in-class tools to help artists become superheroes through the power of intuitive workflows and fast iteration, Unity is focused on bringing the advanced capabilities of Wētā Digital's tools to the real-time domain to define the future of real-time and content authoring. Our rendering innovation group is focused on refining and inventing new technologies to drive the edge of what's possible in Unity and in the industry at large for complex scene rendering in real-time. With an eye toward the future, we relentlessly pursue solutions for novel techniques seeking to improve the content creators' experience for real-time 3D.
The Opportunity
A position for a Senior Graphics Test Engineer in Test is now open for a meticulously hard working engineer with a passion for quality software. Do you enjoy empowering creative talent with innovative graphics tools and features? Are you excited to engage directly with development customers to gather requirements, obtain feedback, and iterate new systems to a polished sheen? Would you like to work on industry-leading technology, together with the top talent on our team, at a company that cares deeply about work-life balance? If this sounds like a fit for you, read on!
You will join the Real-Time 3D Innovation team at Unity, where you will help to build the future of real time rendering. In our group we enable content creators to harness the power of GPU driven rendering, push scalability with scalable content creation tooling, and unlock workflows across the Unity ecosystem with shared data formats. Your role is to collaborate with the Real-Time 3D Innovation development team to ensure functionality, stability, and usability of the features under development. You know the importance of a quality user experience, maintainable features and well designed artist workflows and we want to bring your expertise to the team.
What you'll be doing
Work closely with our developers to advise and contribute to our automated test suites
Test on a range of devices including consoles and mobile devices; Convert customer bug reports into test code that can run inside our automation frameworks
Develop new automated test suites that demonstrate the correctness of core product functionality
Debug crashes and other issues encountered internally and by our customers
Help define and participate in manual and scenario testing efforts to find issues with functionality and customer experience
What we're looking for
Proven experience as a dedicated tester and a proven track record of shipping large, sophisticated software projects and driving quality
Experience and interest in graphics and 3D content creation tools
Expertise developing automated tests and deploying them into continuous integration systems
Passionate about software quality and user experience
Collaborative technical leadership, with a mindset of continuous growth and learning
You might also have
Proficiency with C++ and C# programming language
Experience wrangling devkit hardware and software into a shippable product
Driven and comfortable in representing the customer experience to internal and external partners
Life at Unity
Unity (NYSE: U) is the world's leading platform for creating and operating real-time 3D (RT3D) content. Creators, ranging from game developers to artists, architects, automotive designers, filmmakers, and others, use Unity to make their imaginations come to life. Unity is the foundation upon which the world's most powerful digital content is created. Specifically, Unity's platform provides a comprehensive set of software solutions to create, run and monetize interactive, real-time 2D and 3D content for mobile phones, tablets, PCs, consoles, and augmented and virtual reality devices.
In the fourth quarter of 2021, Unity had, on average, 3.9 billion monthly active end users who consumed content created or operated with its solutions. The applications developed by these creators were downloaded, on average, five billion times per month in 2021. For more information, please visit www.unity.com .
Unity is a proud equal opportunity employer. We are committed to fostering an inclusive, innovative environment and celebrate our employees across age, race, color, ancestry, national origin, religion, disability, sex, gender identity or expression, sexual orientation, or any other protected status in accordance with applicable law. Our differences are strengths that enable us to support the growing and evolving needs of our customers, partners, and collaborators. If there are preparations or accommodations we can make to help ensure you have a comfortable and positive interview experience, please fill out this form to let us know.
Headhunters and recruitment agencies may not submit resumes/CVs through this website or directly to managers. Unity does not accept unsolicited headhunter and agency resumes. Unity will not pay fees to any third-party agency or company that does not have a signed agreement with Unity.