Behaviour Interactive
Senior Shader Artist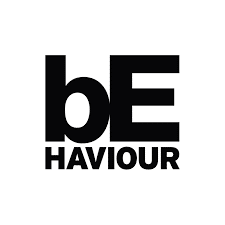 As a highly skilled Unreal Shader Artist on Dead by daylight, you will be bridging the gap between Art and Development by designing textures / shaders for environment assets. The job will require the creation of materials for a wide range of assets. This is a key role in developing the unique artistic style of our game. Extensive knowledge of shading, lighting, rendering, and post processing is required, as well as a strong understanding of the 3D-graphics pipeline and a keen eye for aesthetics and best art practices.
In this role you will :
Work closely the Art Director, the Technical Art Director, Art Lead and Lighting artist to achieve the artistic vision of a new IP.
Organize the texture pipeline, with Technical Art Director, Art Lead and Lighting Artist.
Work closely with artists to understand environments needs and help them suggesting textures and technics.
Understand the environments and assets production pipeline.
Calibration and polish textures to apply them in the world.
Ensure clear communication with their managers to give visibility to their team and their work.
What we're looking for :
You have at least 5 years of experience as a texture artist.
You know the constraints related to real time rendering and you master the classic graphic tools.
Your communication, your proactivity as well as your team spirit are part of your strengths.
You have technical English and you have enough fluency to express yourself on a daily basis both in writing and orally.
Knowledge of the Unreal engine (Unreal 5)
Production Skills :
Master artistic software: 2D / 3D computer graphics software (Maya / Substance Painter, Substance Designer / ZBrush / Photoshop).
Learn new software and / or be a proponent for new software that improves the quality and performance of the team.
Proficient in the PBR process.
Have a solid understanding of image and composition (lighting, composition, calibration, rendering).
Understand the constraints related to the Unreal engine.
Develop strong artistic skills: Understand, apply visual concepts and use their artistic references to create and improve the graphic production of the project in line with the artistic direction.