Velan Studios
Senior Programmer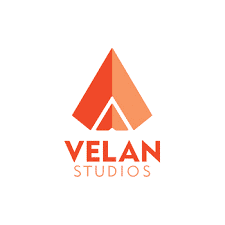 On-site, hybrid, or remote
We are Velan Studios, an independent game developer with a passion for the unconventional, and we are looking for great programmers to add to our team. We have three requirements:
At least four years of professional game development experience and have shipped at least one commercial title.
We use a mix of languages. Our proprietary engine and tools are written in C. Game mechanics are implemented with our in-house scripting language. You should be comfortable learning new languages and be comfortable in C/C++.
Our curiosity drives us. You must be deeply curious about something and have some evidence of that curiosity. We are looking for candidates that demonstrate a pattern of persistent and self-motivated exploration.
Senior programmers should expect to own large systems and/or solve complex problems. For example:
Programmers with augmented reality (AR) experience might spearhead research into improving our custom computer vision and SLAM pipeline.
Programmers with engine experience might port our client runtime to a new console platform.
Programmers with tools experience might lead implementation on a new graphical shader authoring tool for our art team.
Programmers with networking experience might own a new player inventory service running in the cloud.
While many senior programmers have areas expertise, we do not hire programmers so that they may work exclusively in one specialized area. Programmers should own areas of our technology but have the flexibility to work across the codebase. Future members of our team need to be ready to embrace our studio values including:
World class games through unconventional thinking.
Respect for players and colleagues. Ready for the responsibility that comes from that respect.
Regional technology and game development community engagement.