Keyword Studios
Senior / Mid-level UI/UX Designer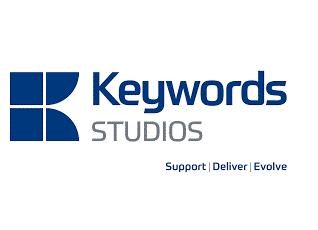 As part of our expansion, we are seeking an experienced and versatile Senior or Mid-level UI/UX Designer to create beautiful, intuitive, and functional user interfaces for our broad range of PC and console projects.
Working closely with game designers and engineers, you will utilise the full gamut of your art, illustration and graphic design skills to craft and implement polished user experiences.
Responsibilities
Create UX wireframes, storyboards and sketches to effectively communicate interaction and design ideas
Assist in defining the look and feel of key user interfaces, and engage in all aspects of the design process to ensure there is consistency and respect for the artistic vision and quality standards of the game
Produce clear and communicative mock-ups and design solutions
Create finished UI assets – icons, typography etc
Work with engineers and other team members in understanding the functionality necessary for implementing various interface / interaction solutions.
Implement ideas in-engine from greybox to polished final pass
Problem solve any visual issues that may arise throughout development
Provide constructive feedback and guidance to other team members and effectively communicate ideas, concepts and concerns
Explore new technologies and techniques to achieve best possible results
Demonstrate a desire to learn and grow professionally
Actively participate in discussions, creative brainstorms, troubleshooting
Contribute towards a positive and supportive company culture
Requirements
Aprox. 5+ years of professional industry experience
Exceptional interface art and graphic design skills
Ability to work in a diverse range of styles
Excellent time management skills
Up-to-date with the latest UI trends, techniques, and technologies
Proficient with industry standard tools like Photoshop and Illustrator, with a high capacity to learn new tools
Excellent interpersonal skills
A passion for games, an interest and awareness in the latest trends, tools, technology and approaches in creating content.
Bonus Skills
Experience in AAA game development
Familiar with Figma
Experience in motion graphics, animation and creating in-engine VFX
Current development experience with Unity, UE4 or UE5
Traditional art / drawing / painting skill
Benefits
Competitive Market Rate Remuneration
Employee Assistance Program
Weekly catered lunches
We offer a range of flexible working arrangements including – Full-time, compressed week, hybrid and remote.
Employment Hero benefits and discounts
Best of both worlds – Perks of a global business with the intimacy of a small business
Opportunity to work on a diverse range of next generation games and collaborate with some of the best in the industry
We are proud to be an equal opportunity employer and are committed to fostering a work environment that is inclusive, supports flexibility, and welcomes diversity. Women, Aboriginal and Torres Strait Islander and other minority groups are encouraged to apply.
Applicants must be eligible to work in Australia
Application details:
This is a permanent, full-time position.
Applications must include a link to your design portfolio showcasing your interface and graphic design skills