LiquidX Studio
Senior Level Designer (Remote)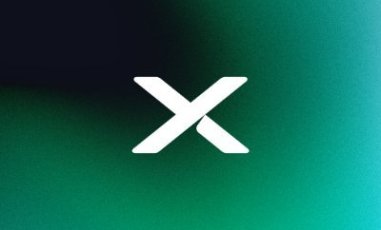 About Us
LiquidX Studio is a gaming development studio with the goal to produce an open-world AAA game called Pixelmon.
We are based in Singapore and Malaysia with many of our team collaborating remotely from countries like New Zealand, Spain, Indonesia, and Brazil. With large backing from our recently raised funding round, we aim to create an entirely unique experience with immersive gameplay and extensive lore that will wow all gamers.
The Challenges
The Senior Level Designer is responsible for the strategic and creative design of game levels. This includes creating level designs, establishing and managing level design standards, and leading a team of Level Designers.
What You Can Expect To Work On
Building level layouts, points of interest (POIs) for players to explore according to the themes and lore of the game
Translating your levels through the full cycle of production from conception to finalization,
Helping and guide the team in development of areas that focuses on gameplay experience
Overseeing the creation and maintenance of detailed, comprehensive documentation.
Drive & participate in the development of pipelines and processes.
Maintaining and balancing the readability, difficulty, and accessibility of the levels for a positive player experience
Implementing ways of using the interactive and non-interactive elements of the game to create desired emotions
Take ownership in developing a solid design documentation for in-engine playtesting
Requirements
What You Need to Succeed
Experience: At least 5 years' experience in level design in a AAA production.
Thoughtful Problem Solving: For you, problem-solving starts with a clear and accurate understanding of the context. You can decompose tricky problems and work towards a clean solution by yourself or with a team. You are also comfortable asking for help when you get stuck
Knowledge: Extensive knowledge of similar and upcoming titles, to be used as reference for crafting and communicating original ideas. Proven success in creating varied, memorable levels.
Communication : Outstanding verbal and written interpersonal communication skills.
MMORPG elements experience will be a huge plus.
Leadership : proven success in managing and leading a team of designers.
Technical Skills : An in-depth knowledge of level design principles and how they contribute to the overall gaming experience is essential, while having the capacity to design map layouts, while having capability to bring together all components of game world, such as geometry, lighting, sounds, VFX, Texturing to create one-of-a-kind experiences for the players
Benefits
Benefits and Why You'll Love Working With Us
We Listen. Your voice, ideas, and suggestions matters to us, as we continuously evolve
Our People. You'll be working with a diverse, multicultural, international, talented, fun, supportive, and innovative people and teams. We are people you can be proud to work with
On The Edge of Innovation. Working on the latest technological, social and financial trends that is web3 and blockchain
Flat Organization. our team is a community, we work together as a team from all levels in true decentralized spirit