Behaviour Interactive
Senior Level Designer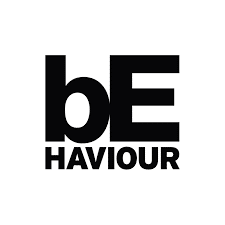 Since several work modes are offered to all our employees (100% from home, Flex, 100% in-office), job opportunities posted here are available whether you live in Quebec or Ontario, unless indicated otherwise.
Behaviour is looking for a level designer to actively participate in the development of a new, narrative-heavy experience. In this role, you will use your creative and technical skills, in collaboration with members of other disciplines, to shape the space and moment-to-moment experience on this cutting-edge product attached to an exciting brand, in development with a renown external partner. This position is within our Montreal-based studio.
In this role you will :
Create grey block level layouts and place enemies, obstacles, props, rewards, and other interactive triggers as first pass level designs;
Playtest and refine level layouts, and embrace feedback to ensure the desired experience is met;
See through the evolution of your levels as they pass through other disciplines, and ensure the level design intentions are respected towards final delivery;
Establish conventions for level sizes, boundaries, distances, paths, chokepoints, etc.;
Implement scripted story sequences or events in levels when conditions are met;
Create compelling camera work highlighting key moments within the experience;
Provide time estimates as necessary;
Contribute to and create design support documentation, as necessary.
What we're looking for :
5+ years of game industry experience as a level designer;
Strong understanding of space, flow and pacing;
Ability to write detailed design documents describing the above;
Proficient with Unreal Engine and related tools;
Experience with visual scripting and sequencing tools a plus;
Ability and willingness to adapt to constant changes;
Good communication skills, both written and verbal in French and/or in English.
Dans ce rôle vous devrez :
Créer des dispositions de niveaux en blocs gris, placer les ennemis, obstacles, accessoires, récompenses et autres déclencheurs interactifs dans les versions initiales des designs de niveaux ;
Effectuer les test de jeu, polir la disposition des niveaux et accueillir la rétroaction positivement afin d'assurer la meilleure expérience possible ;
Effectuer le suivi de l'évolution de vos niveaux lorsqu'ils passent entre les mains des autres disciplines et assurer le respect des intentions de conception jusqu'à la livraison finale ;
Déterminer les conventions pour la taille des niveaux, les distances, les parcours, les points de passage obligés etc. ;
Intégrer des séquences de l'histoire ou des événements scénarisés dans les niveaux lorsque les conditions sont satisfaites ;
Créer un travail de caméra convaincant afin de mettre en lumière les moments forts de l'expérience ;
Fournir des estimations au besoin ;
Contribuer à la création/ou créer de la documentation de soutien en conception de niveaux, si nécessaire.
Ce que nous recherchons :
Minimum de 5 ans d'expérience comme concepteur∙trice de niveaux au sein de l'industrie du jeu ;
Excellente compréhension de l'espace, du flow de jouabilité et de la cadence ;
Capacité à rédiger des documents de conception détaillés qui décrivent les points énumérés ci-haut ;
Expérience avec le moteur de jeu Unreal et avec des outils connexes ;
Expérience avec les outils de création de scripts visuels et de séquences, un plus ;
Capacité et volonté de s'adapter à un environnement en constant changement ;
Bonnes aptitudes en communication tant à l'oral qu'à l'écrit en français et/ou en anglais.
Toutes nos opportunités d'emploi sont offertes aux résidents du Québec et de l'Ontario et le mode de travail est choisi par l'employé (100% télétravail, Flex. ou 100% au bureau), sauf indication contraire.
Behaviour cherche un/une concepteur∙trice de niveaux qui participera activement au développement d'une nouvelle expérience misant sur le design narratif. Dans ce rôle, vous mettrez votre créativité et vos compétences techniques à profit et collaborerez avec les membres des autres disciplines afin de définir l'espace et l'expérience en continue d'un produit novateur lié à une marque excitante, présentement en développement avec un partenaire externe de renom. Ce poste est offert à notre studio de Montréal.