Electronic Arts
Senior Infrastructure Software Engineer - (Battlefield Central Tech)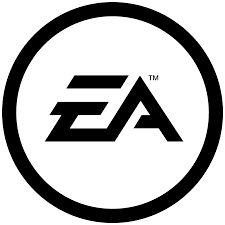 Location : Orlando, Florida
Title : Software Engineer
Grade/Seniority: Sr. Software Engineer (SSE 1) or SE 3 with potential to lead
Requisition type: Full Time
We are Battlefield Central Tech
We are looking for talented people to join our team building core, impactful, and empowering technology for Battlefield! Our Battlefield Central Technology team is home to remarkable technical talent building Battlefield tools and technology on EA's proprietary game engine, Frostbite. We strive to empower engineering and content creation with a myriad of tools and workflows, while empowering the multi-studio distributed development team to create innovative and connected experiences for Battlefield fans around the world. Our people are the backbone and driving force to our creative products, and that's why we're dedicated to providing everyone the chance to express themselves and be their very best as we work towards a common cause. Join us!
The Infrastructure Team
The Infrastructure Team organizes and implements development workflows and CI/CD infrastructure for all projects within Battlefield Franchise, leveraging central technologies from partner teams across EA (Frostbite, QVE, QE, DRE, etc..).
Responsibilities
Implement & maintain tools and services to help improve the efficiency of how software is developed and tested while elevating the product quality.
Maintain and optimize build production tool chain and underlying CI/CD infrastructure.
Monitor technical KPIs and build toolchain and CI/CD services, react to alerts and issues, triage and dispatch to the appropriate team for actioning
Assist Infrastructure Tech Director in formulating strategies, technical solutions and implementation plans in collaboration with internal partner teams.
Support Infrax Leads (Tech Director, Product Owner and Development Director) by evaluating requirements, proposing technical solutions, assessing costs & risks and proposing mitigation strategi es.
Requirements
Generalist with 7+ years of programming and software engineering experience in a professional setting
2+ years experience leading technical projects
Previous experiences as Release Engineer, or CI/CD Engineer, or multiple engineering disciplines in game software development
Ability to navigate and understand large code bases
General familiarity with source control & management systems (ideally Perforce)
Excellent communication skills, including ability to maintain technical documentation, collaborate with partner teams, drive towards technical alignments and decisions, capture and share outcomes in written form
Ability to support Technical Director in providing day-to-day technical direction of junior team members