Blind Squirrel
Senior Generalist Engineer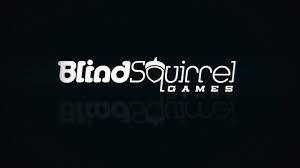 Blind Squirrel Games (BSG) is a proud, independent studio that joins forces with developers and publishers seeking an innovative partner in creating quality games. At BSG, people are our purpose, so we prioritize an inquisitive, proactive, and collaborative work environment for all our squirrels. We operate as a hybrid-remote studio, allowing our developers the flexibility to crush milestone goals at the studio or within the comfort of their own home. We currently have studio locations in Irvine, California; Austin, Texas; and Auckland, New Zealand.
At BSG, we are happy to provide ample opportunities for career development, host social activities, and various other perks for our employees, such as:
🌰 Competitive Compensation 🌰 Medical, Dental, and Vision Insurance 🌰 Flexible work schedule 🌰 Remote Work 🌰 Company-sponsored Activities (Game nights, movie outings, potlucks, contests, etc.)
Skills and experience are highly valued at BSG, but we recognize that talent is a product of hard-work, resilience, and a growth-mindset. Therefore, we champion individuals who have demonstrated they have the grit necessary to overcome challenges and subscribe to the notion that inclusion breeds synergy and innovation. To us, diversity isn't a metric—it's a must!
ROLE AND RESPONSIBILITIES
Blind Squirrel Games is looking for a Senior Generalist Engineer to join us for an upcoming project. Supported by the Lead Engineer, the Senior Generalist Engineer is responsible for designing, implementing, and testing code. You will work as part of a small team to solve tough technical challenges in a high energy and collaborative environment.
This is a full-time hybrid position available to Auckland, New Zealand residents only to work based out of our Auckland studio at least two days a week with the option to work remotely for the remainder of the week.
TO BE CONSIDERED FOR THIS ROLE, YOU MUST BE ELIGIBLE TO WORK AND ALREADY RESIDE IN NEW ZEALAND.
The salary range being considered for this role is $84,100 – $126,200 NZD.
SENIOR ENGINEERS AT BSG…
You have intimate knowledge of the game development pipeline and have evolved your skillset and techniques to align with the wisdom you've gained by working on numerous AAA titles. You are recognized as a reliable developer with the chops to get the job done but the self-actualization to know when to seek feedback. You laugh in the face of a challenge because you already set high expectations for yourself and are confident in your ability to deliver high-quality work the first time around.
Although your influence is essential to the department's success and you provide some mentorship to junior developers, coding is your bread and butter. You are a master of independent work but recognize the power behind collaboration so you haven't forgotten how to be a team player.
Responsibilities
Create high-performance, robust, maintainable code in a cross-platform environment
Evaluate existing technology architectures
Extend existing systems to meet long-term needs of ongoing development
Work with external development partners
Adhere to team coding standards and practice
Help guide and mentor junior programmers
Qualifications and Education Requirements
Bachelor's degree in Computer Science or similar field or equivalent professional experience
1+ year professional experience as a programmer
1+ year of professional or independent video game experience
Preferred Skills
Fluent in C/C++
Solid understanding of multi-threaded programming
Effective communicator in a team-oriented environment
Experience with the current PC development process
Comfortable working independently and reporting to leads
Pluses
UE 4 or 5 experience
Mobile experience
Working with Xbox development kits
Native Android Development / Java
A passion for video games and game development
Blind Squirrel Entertainment, Inc. is an Equal Opportunity Employer. All qualified applicants will receive consideration for employment without regard to race, color, religion, sex, sexual orientation, gender identity, gender expression, national origin, protected veteran status, or any other basis protected by applicable law, and will not be discriminated against on the basis of disability. Eligibility to participate in benefits and perks may vary depending on position term and location.