Sega Europe
Senior Games Designer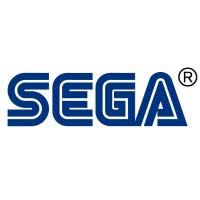 Position Overview
Sports Interactive are looking for a talented Senior Game Designer to work on the Football Manager franchise as part of the Design Team within the Studio.
As a Senior Game Designer, you will be responsible for creating and guiding the latest feature designs for Football Manager projects on consoles. Typical activities include defining game features, systems, controls, and interfaces with the end goal to bring the products' vision to life with the best possible gameplay.
You will join an ambitious and passionate team who care deeply about delivering an outstanding Football Manager experience for console and improving its quality, usability, and unrivalled depth.
A successful candidate will be a dynamic, self-motivated, and creative individual, with outstanding communication skills, who is able to complete work independently but also understands the value of collaboration.
Key Responsibilities
Design engaging and often complex features and systems to deliver the highest quality Football Manager experience on consoles
Collaborate closely with the UX/UI design team on mock-ups, wireframing, menus and game screens
Document and champion upcoming design features with UX/UI Design, Programming, QA and Communications
Propose key ideas and game improvements to Production to help build a high-quality feature roadmap
Assist in establishing qualitative design methodologies such as prototyping, user-testing, analytics and iterative development
Knowledge, Skills and Experience
Systems-driven game designer, who has an appreciation for complexity and depth
Autonomous and dynamic, able to be a champion for gameplay quality in a small, agile and remote-friendly team
Excellent communication skills for effective collaboration with UX/UI designers, software engineers, artists, animators and production staff
Passionate about both football and video game development
Comfortable with Game and UX design best practices for console development
Exceptional attention to detail
Have experienced a full development cycle releasing at least one video game
Minimum of 3+ years Game Design experience
Experience within a 'Senior' or 'Lead' role including mentorship and/or people management would be beneficial
Studio Overview
Sports Interactive (SI) is an ambitious development studio creating immersive sports management simulations. Since 1994, we've captivated a global pool of players with our iconic, BAFTA award-winning game, Football Manager. We're a wholly owned subsidiary of SEGA having caught their attention in 2006 with our continuous critical and commercial success. We're a tenacious community, coming together at the Here East technology hub in Stratford, East London. Always expanding, the SI team takes on the gaming genre through a diverse array of disciplines. But no matter how big we dream, we keep our approach (and your schedule) flexible, creating a relaxed atmosphere where collaboration can thrive.
Further information on the company and its games is available at www.sigames.com.
Working Here
We approach everything with passion, whether that's making our mark on the gaming and football industries or doing our bit for the world around us. We want to share that outlook with everyone who shows up to work here each day.
We like our talent tenacious, so you can expect to surround yourself with other ambitious individuals bringing their A-game to many different disciplines. We know collaboration is the key to constantly topping our best, and encourage our people to fiercely realise their own personal potential.
We believe everyone matters, no matter which part of the business you're in. Above all else, we're a team. A team with a down-to-earth dynamic, that works and plays together. We have fun doing what we do; one of the many reasons we're one of the best places to work in the UK games business (Gameindustry.biz 2021 Large studio category).
And if you want a work/life balance, we're behind you. Because while we live to create extraordinary games, we know that's not all you've got going on. You can trust that we always keep things in perspective, fostering an environment where work can be more than just a job.
Our flexible working culture gives team members the responsibility to optimise their workloads, with in-office, hybrid and remote working options dependent on role. Even in countries where we don't directly employ*, we'll even explore what's possible via third parties and do our best to accommodate location preferences. We're also a London Living Wage employer and proudly boast one of the lowest staff turnover rates in the industry.
*We're able to directly employ in the UK, Ireland, France, Sweden and Finland.
Inclusivity Matters
We're proud to be an equal opportunities employer and encourage applications from any relevant candidate irrespective of sex, race, disability, age, sexual orientation, gender reassignment, marriage or civil partnership, pregnancy or maternity, religion, or belief. Our studio has disabled access and facilities.
SI is proudly a Disability Confident Committed employer, and we are dedicated to ensuring our recruitment process is inclusive and accessible. Our studio has disabled access and facilities but please ensure you advise us if you require any other reasonable adjustments to be made to support you during the recruitment process.
This job description is an accurate reflection of the duties and responsibilities of the post as at the time of writing but will be changed from time to time as the job is a career development job which will be adjusted according to the progress of the job holder. It does not form part of the contract of employment.