2K
Senior Gameplay Animator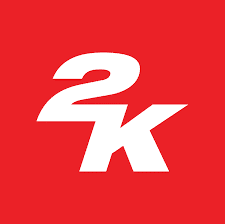 Do you love inspiring others and tackling challenging assignments head on? Cloud Chamber is looking for a Senior Gameplay Animator to help us breathe life into a new and fantastical world. Your primary responsibility will be the creation of exemplary animations. We need you to set the standards that educate and inspire our team!
Job Details:
You have experience working within cross-discipline strike teams on collaborative assignments. You are someone who sets an example for a positive collaborative process. You are self-motivated, have great communication skills, and possess a great team-player attitude! We're looking for someone who loves animation!
Skills, Experience and Qualifications:
Shipped multiple AAA titles, ideally using Unreal or a comparable engine.
Exemplary skills in keyframe stylized 3D animation.
Exceptional knowledge of how to create and maintain gameplay and AI systems in game engines as they pertain to video game animation.
Excellent problem solving and debugging skills.
A very strong understanding of character performance, form, gesture, and silhouette in regard to player character and AI.
Excellent understanding of anatomy and caricature.
Exceptional skill in animating the human bipedal figure, organic forms, quadrupedal, and mechanical objects.
An exemplary understanding of traditional animation principles and how they support and enhance gameplay.
Experience working with Motion Capture data and editing it.
Experience with hand key facial animation and tools such as FaceFx.
Experience structuring & maintaining animation processes such as rigging, or prototyping.
A love for research, reference, and documenting your findings to share with the team.
Strong collaborative and flexible spirit.
Mentorship, coaching, and training experience is a bonus.
We are Cloud Chamber: a collaborative team of inspired minds who create games together. We strive to make unique, entertaining, and thoughtful game experiences that engage the world.
We believe in the beauty and strength of diversity, in both the makeup of the studio and the nature of our thinking. Our focus on open communication and overall well-being allows each of us to strive for excellence in our work, and happiness in our lives. We're currently making the next BioShock. Our passion and love for this iconic franchise is what brought us together. The thrill and responsibility of creating the next iteration of such a beloved game is what keeps us going.
If all of this sounds as exciting to you as it is to us, we'd love to meet you. Join us in creating worlds that move people.
Please note that 2K Games and its studios never use instant messaging apps or personal email accounts to contact prospective employees or conduct interviews. When emailing prospective employees, we only use 2K.com email accounts.