Keyword Studios
Senior Game Engine QA Tester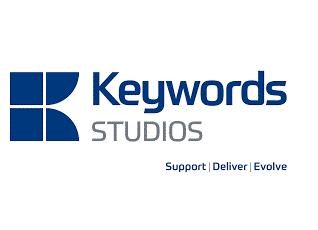 **Please note, all Keywords staff are temporarily working from home due to the COVID-19 pandemic until health restrictions allow us to return to office**
Duration: Full time, Monday to Friday 9:00am – 5:30pm
Requirements
Responsibilities
Execute on and improve on test plans to test our software and technologies, help set guidelines that drive quality forward
Collaborate with your QA colleagues and help guide teammates to mitigate cross-project risks and to produce group-wide quality improvements.
Promote good QA practices and help coordinate support within team
Help determine ways to track and analyze key performance indicators. Create and contribute to quality reports.
Always be looking for opportunities to improve the quality of your team's process and workflows by spearheading initiatives and contributing to onboarding and knowledge sharing
Provide feedback on and understand the impacts of newly created or changed workflows with an end user's perspective in mind.
Foster strong working relationships within your team as well as with development partners and other stakeholders.
Technical Skills and Experience:
Experience with and basic understanding of game engines, such as Unreal, Unity, or GameMaker (experience with AAA engines like Unreal, preferred)
Ability to identify, investigate and troubleshoot root causes of defects of software and hardware issues
Familiarity with version control software development tools like Perforce or GitHub
Experience with content and asset editors such as: Maya, Blender, etc.
Previous QA work experience (added bonus if it is within the games industry)
Soft Skills:
Good written and verbal communication skills. Able to speak up and provide ideas on team wide improvements and help coordinate team members
Proactive – you take initiative and ask questions as well as answer them.
Problem solving – you have a mind for troubleshooting and ability to assist others
Ability to prioritize and multi-task across competing demands.
You work well with with others and encourage a collaborative environment
Bonus skills and experience:
Basic proficiency in development planning tools and defect tracking tools (e.g. Hansoft, JIRA, DevTrack, TestRail, etc).
Understanding of software development processes and SDLC (Agile preferred).
A passion for video games and proficiency with consoles and mobile devices a bonus
Experience working with external and remote teams.
Location: Office in Burnaby, remote work possible within BC
Benefits
Why work with us?
Your work will be showcased in AAA games that are household names worldwide. On top of the exciting work and awesome teams you will collaborate with, we also have great benefits, opportunities to grow and learn through in-house webinars and courses, and first-class onsite amenities. For example, some of our on-site perks include:
Community garden
2 dog parks & a dog-friendly office
Easy transit access
Free on-site parking for staff and visitors
Indoor and outdoor basketball courts
With studios around the world, Keywords Studios is a leading technical services provider for global video games and beyond. With locations in Asia, the Americas and Europe, Keywords Studios has a breadth and depth in multiple industry-leading service lines including Art, Engineering, Audio, Functionality QA, Localization, Localization QA and Player Support. Working across all major platforms and in over 50 different languages, Keywords Studios provides support and expertise for its clients across the globe.