Gameloft
Senior Game Designer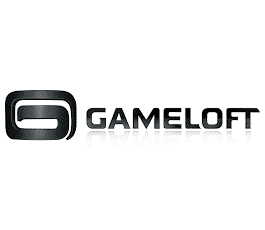 Job Description
Qualifications
Considerable professional game design experience within an established studio – including release of multiple titles.
Excellent verbal/written communication with both internal and external stakeholders.
Experience and knowledge of live mobile game development, especially live operations.
Ability to work on a technical level with all members of staff in all areas of expertise and drive the implementation of design ideas.
A natural influencer and advocate for sharing knowledge through peer mentoring, shared resources and informal teachings.
Proactive, enthusiast team player comfortable working within a fast moving, multi- disciplinary team in a senior role.
Passionate about games, design and technology – with a forward-thinking approach.
Additional Information
We can't wait to find our next great talent!
Please submit your CV, cover letter or portfolio (if applicable)
You can learn more about what it's like to work at Gameloft by clicking on the Video below.
Gameloft Brisbane is an equal opportunity employer and is committed to fostering diversity and inclusivity within our work environment.
Company Description
Gameloft Brisbane, part of the global Gameloft family, opened in 2014 and since then has released Zombie Anarchy, Ballistic Baseball and the official successor to the original phenomenon, The Oregon Trail™ on Apple Arcade
We believe the keys to success are a great studio culture and finding a balance in everything we do, whether it's working with great people on exciting projects or enjoying the incredible lifestyle of Queensland Australia.
What Gameloft Brisbane can offer you
Opportunity to work for a global games company at an exciting time of digital industry expansion in Australia!
Positive, supportive and fun work team where your input is recognised.
Private Health Insurance & gym/team sport subsidies.
Hybrid working model – 2 days per week WFH with flexibility around core Studio hours
Centrally located in Brisbane city with access to public transport.
All day cereal breakfasts + free fruit & snacks; free quality coffee from a commercial espresso machine.
Gameloft's Mascot sausage dog – Mr Hendricks.
And a lot more…
What you will be doing
Champion the game pillars to the team and partners.
Conceptualise, design and implement game content, systems, and story.
Show great initiative and ownership of design aspects and the overall execution of the game vision.
Design fun and immersive gameplay mechanics, systems and features to execute the game vision.
Understand the specific considerations of designing for mobile, touch screen platforms and ensure best practices are communicated and adhered to in implementation of gameplay intentions & pillars, game-loops and accessibility.
Document, script writing, level-design, data entry and game balancing.
Work closely with the Game Manager, Lead Designer, and other Designers to define and improve the game's vision and overall player experience.
Clearly communicate progress to the design team including adherence to scope and direction of the overall title.
Review deliverables (design documents, game builds) at specific milestones and be able to provide relevant & collaborative feedback to ensure the highest quality.
Present and promote design solutions effectively to peers and management.
Engage in ideation processes under constraints (time, IP, game type).
Produce clear and qualitative game pitches/presentations for new and existing IPs for a multi-disciplinary production team.
Mentor and teach less experienced members of the design team.