Keyword Studios
Senior Artist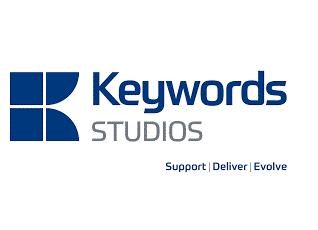 Tantalus Media is renowned for console work on franchises such as Sonic Mania , Cities Skylines , The Legend of Zelda , Mass Effect , Cars , Ben 10 and the million-unit-selling Pony Friends .
At Tantalus you'll be part of a culture that celebrates diversity in people and games, whilst working on some of the highest profile Console and PC titles in the world.
Keywords Studios is an international technical and creative services provider to the global video games industry. Established in 1998, and headquartered in Dublin, Keywords now has over 70+ studios located across Europe, North America, South America, and Asia. We provide integrated art production, engineering, audio services, testing, localization, and player support services across 50 languages and 14 game platforms to a blue-chip client base in more than 21 countries.
In early 2021, the Keywords business expanded their global operations across the pacific to the Australian market where we currently employee 160+ staff across Melbourne, Brisbane and now Adelaide.
Overview
We are a seeking an experienced Senior Artist for our Melbourne office with generalist skills to create and review assets on our broad range of PC and console projects.
Working with the other Artists, you will also assist in establishing artistic standards and best practices, help mentor and guide team members and foster a creative and collaborative environment.
While it is expected that this position will often be producing game ready assets a large part of the role will involve reviewing and providing feedback in regard to incoming third party assets. As such the candidate will need to have a high level of both technical and aesthetic skills. They will also need to be well organised and excellent communicators. All of these skills will need to be demonstrable.
Responsibilities
Assist in guiding and reviewing outsourced art work
Create and review exceptional assets within defined technical limitations. This includes but is not limited to – environments and prop models, characters, textures and materials
Work with artists internal and external to ensure consistency between vision and implementation of art assets
Supervise and mentor junior artists on the team
Provide constructive feedback and guidance to other team members
Effectively communicate ideas, concepts and concerns
Explore new technologies and techniques to achieve best possible results
Work within inter-disciplinary teams of artists, designers and engineers
Demonstrate a desire to learn and grow professionally
Actively participate in discussions, creative brainstorms, troubleshooting
Contribute towards a positive and supportive company culture
Requirements
Aprox. 4+ years of industry experience creating high-quality 3D art assets for games
Strong demonstrable artistic skills
Proficient in next-gen asset creation
Demonstrable asset tracking and general organisational skills.
Proficient with industry standard tools like Maya, 3DMax, Substance Painter and Photoshop, with a high capacity to learn new tools
Excellent interpersonal skills
A passion for games, an interest and awareness in the latest trends, tools, technology and approaches in creating content.
Benefits
Competitive Market Rate Remuneration
Employee Assistance Program
We offer flexible working arrangements – Full-time, compressed week, hybrid and remote.
Best of both worlds – Perks of a global business with the intimacy of a small business
Opportunity to work on a diverse range of next generation games with some of the largest developers in the industry.
We pride ourselves on having a diverse and inclusive workplace, as different perspectives and ideas will contribute to our long-term success.
We strongly encourage Women, Aboriginal and Torres Strait Islander and other minority groups to apply.