Zynga
QA Manager - Blockchain Gaming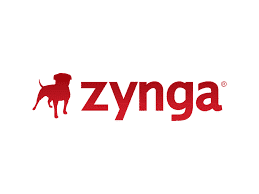 Zynga is looking for an expert Quality Assurance Manager to join the Zynga Blockchain Gaming team with proven leadership abilities, excellent organization, and a command of the skills needed to support and manage teams.
Our mission within Zynga Blockchain Games is to empower players to invest, own and earn through fun, high-quality, and enduring blockchain games they can trust.
Are you someone with experience in empowering their teams to deliver high-quality coverage? The QA manager must clearly communicate risk and opportunity in all directions. We are looking for a passionate gamer and web3 enthusiast who is able to work in a creative, dynamic, established game development environment and has previous experience managing teams of Quality Assurance testers.
If you want to help shape the future of gaming with a world-class team, we look forward to hearing from you.
Main Responsibilities
Lead multiple teams of Quality Assurance testers for multiple blockchain gaming projects
Define quality procedures in conjunction with development team
Identify meaningful quality-related training needs and opportunities
Ensure standards and practices are understood, carried out and evaluated
Be the support and backstop for your teams to ensure success
Build dashboards that reflect real time status of testing effort and establish daily, weekly, monthly reporting cadence
Own the relationship and budgets for vendors or external partner teams
Own long term initiatives that make a positive impact to QA overall
Be the Champion for QA, seek out opportunity for growth and build up positive, collaborative and inclusive teams
Desired Skills and Experience
5-8 years QA Management experience, preferably in gaming.
3+ years of experience in web3-related products.
3-4 years leading teams both in the tactical day-to-day and longer-term strategy
2-3 years working with outsource partners, managing and maintaining the quality and budget.
3- 5 years promoting quality achievement and performance improvement throughout an organization.
Experience working closely with Customer Service groups.
Use development tools to improve QA e.g. Xcode network conditioner, Android SDK logging, Visual Studio Debugger, PhysX Debugger
Zynga does not engage in financial exchanges during the recruitment or onboarding process. We do not conduct job interviews over third-party messaging apps such as Telegram, WhatsApp or others. We will never ask you for your personal or financial information over unofficial chat channels. Our in-house recruitment team only contacts individuals via official company email addresses (i.e., via a zynga.com or naturalmotion.com email domain).
If you believe you have been the victim of a scam, you may wish to contact the authorities. In the United States, you may file a complaint with the FBI. More information is available here: https://www.ic3.gov.