Ubisoft
QA Lead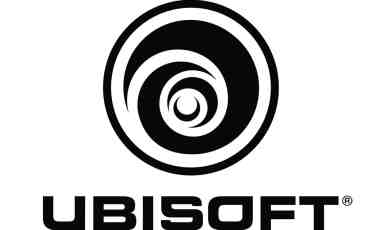 Job Description
Our studio is looking for a passionate and talented QA Lead to work with the development and QA team in producing high quality applications for the smartphone/tablet market. Reporting to the QA manager, you will be responsible for leading the functionality QA team for a single product before release to market and subsequent updates so that the application is as close to a defect free state as possible.
Experience
At least 2 years of experience as a Quality Assurance Lead
Experience in working with multi-platform titles e.g. Android & iOS
Familiarity with Apple and Google store submission and certification process
Extensive knowledge of bug databases and workflows (preferably using Jira)
Writing QA reports in a professional manner for the development team, production and senior management
Experienced in writing test plans/test cases
Awareness of the development cycle and key milestones
Worked in the Agile/Scrum framework
Skills
Passionate for the games industry
Able to work effectively within a small team
Excellent interpersonal and leadership skills
Comprehensive understanding of how defects are reported for the dev team to fix
Organised, disciplined and methodical approach to testing
Ability to identify and estimate QA tasks
Computer literate in word processing, record keeping, database handling
Excellent English & communication skills
Strong team spirit
Pro-active approach to workload
Able to work effectively in both remote and office environments
Basic knowledge of Unity (not essential)
Automation tools (not essential)
Responsibilities
Organise test plans (smoke, compatibility, compliance, feature) so that every aspect of the game is thoroughly tested, and each release is held to high standards
Ensure that all bugs from the QA team are recorded in an efficient and informative manner
Manage QA team's project workload
Monitor and facilitate QA team's personal performance, growth and development
Coach and mentor the QA team while acting as a role model
Take part in relevant meetings including daily scrum/stand-up
Researching and identifying potential opportunities to enhance test process through improved methodology, tools, and automation
Respond to development team's request in line with the project e.g. providing more information for bugs, balancing, validating bugs
Respond to support tickets internally by reproducing them, providing further information and forwarding them on to the development team
Monitor and act on daily build health
Company Description
Ubisoft Future Games of London is a Ubisoft studio that designs, develops and operates free-to-play mobile and digital console games. Founded in September 2009, Ubisoft FGOL create original and unique games such as the Hungry Shark series which has been enjoyed by over half a billion people worldwide.
We are a dedicated team with drive, passion and creativity, who enjoy being part of a forward thinking studio in an exciting and ever-evolving industry.
Over the next 5 years, we expect to be typically developing two to three projects in parallel, with regularly scheduled new releases added to our catalogue.