GUCK
Producer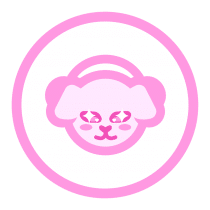 Guck is working on a magical new Video Game codenamed 'Future Folklore' that is Aboriginal-led and will be released on both mobile & console.
This game is an Australian-first and we're looking for a Producer to join our team and bring this magical world to life!
We are looking for someone based in Melbourne, Australia who has experience working on at least 1-2 shipped titles and is friendly, approachable & highly organised. This is a part-time flexible role, based in-person in our Melbourne office. Your project planning, agile experience & human-centered approach will successfully keep our diverse team on track.  You will be creating, developing and experimenting with new, innovative methodologies & processes that are culturally safe & inclusive. If you love the intersections of creativity, project management, and collaboration – this is the role for you! The work culture and team at GUCK are truly one of a kind, we are supportive, talented & visionary. We would love someone to join us who is as excited and passionate about this amazing project as us!
☆Just tell me about the money: The salary is $76,076 AUD pro rata plus superannuation. The role is fixed term part-time (0.4 FTE).
☆WHY GUCK:
Paid sick leave, paid annual leave
Guest talks, fun field trips and nature studies
Prioritised wellbeing: reasonable working hours, Employee Assistance Program and In-house Wellbeing Officer
Multi-Award winning team
Awesome company culture: supportive, inclusive environment
Flexible work arrangements
All of the snacks
Guck Gamer Club: get paid to play games together
Paid training and time allocated for skill development
☆RESPONSIBILITIES & REQUIREMENTS:
Exceptional teamwork & leaderships skills
Very strong communication skills & ability to run purposeful meetings
Time management is literally your passion – help us get things done
Highly organised, detail oriented
Fluent in Project Management tools: aka loves spreadsheets, calendars, charts, documentation, jira, source control tools, async communication tools. You even love post-it notes and writing on big pieces of butchers paper with a team
At least one shipped title in a studio environment – this means you have experience getting things done against the odds
Strong knowledge & experience with project management methodologies such as agile, scrum etc
Respect for Cultural Safety – and willingness to participate in paid training to learn more.
☆Bonus Points:
Experience working remotely by using things like Slack, Discord, Google Docs, Zoom
A genuine passion for working on a groundbreaking project like this, and interest in original game concepts
☆Cultural Awareness Expectations
You will need to have a genuine commitment to, and interest in, working in an Aboriginal-led work environment. If you are non-Indigenous, you do not need to be an expert on everything First Nations, but you must be willing and able to listen and learn☺. Ongoing, inclusive training is available for all non-Indigneous staff to support you prioritising Cultural Safety in your role.