AppLovin
Principal Tech Artist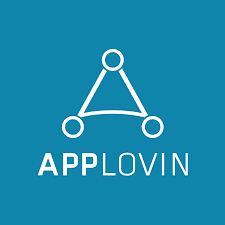 PeopleFun™ is the award-winning creator of mobile games for players across the globe. We are part of the AppLovin™ studios family, a publicly traded company, with world-class projects, resources, and infrastructure. PeopleFun™ is a Dallas-based game studio founded and maintained by game industry veterans, where game developers thrive on collaboration, creativity, teamwork and fun. Our games are played by over 25 million players each month, and we have a number of exciting mid-core and casual games in development. Our mission is twofold: excellence in creativity and data-driven product innovation, and to be a best-in-class workplace providing unique opportunities to learn and exercise curiosity.
Candidates who reside or will reside in the following locations are eligible for this role: California, Colorado, Florida, Georgia, Iowa, Maryland, Massachusetts, Minnesota, Nevada, New Hampshire, New Jersey, Ohio, Oregon, Pennsylvania, Tennessee, Texas, Virginia, Washington DC, Washington State
PeopleFun is looking for a skilled and motivated Principal Technical Artist to take ownership of complex art systems, effects, and shaders for our projects. The Principal Technical Artist role is meant to bridge the gap between art and programming, integrating art content and features
while honoring the artistic vision and technical constraints.
Responsibilities:
Understanding and maintaining project workflows, art and animation, and game engine integration pipelines.
Management of resources and assets and integration into the Unity pipeline.
Learning and supporting varying client working environments, assets, and tools.
Writing, maintaining and customizing internal tools for production team.
Troubleshooting problems in the pipeline and for individuals on as-needed basis.
Creating and maintaining technical documentation.
Creation of Shaders for character and environment visual development.
Requirements:
At least 5 years in some branch of visual effects (film, game dev, tv, etc).
Excellent troubleshooting skills and the ability to problem solve creatively.
Actively seeks out additional ways to learn and grow.
Flexible, and adaptable to changing and evolving needs of a live product
Experiencing developing or maintaining project pipeline tools
Mastery of asset pipelines and best practices with Unity Game Engine
Preferred Qualifications:
Experience in scripting with C# within the Unity environment.
Experience developing or maintaining system environments.
Experience with perforce and/or git.
Experience with project management and tracking software (such as Shotgun and Jira)
Benefits
Competitive compensation package
Performance bonuses
401K with 3% employer matching
Family friendly culture
Flex PTO policy
Medical/Dental/Vision insurance
On-Site Gym and free Yoga classes
$1,500 annual budget for career development & education
$1,000 annual game device and IAP budget
Free drinks & snacks, catered lunch on Fridays
Happy hours, social events and more
PeopleFun is an equal opportunity employer. All applicants will receive consideration for employment without regard to race, color, religion, sex, national origin, ancestry, pregnancy, age, sexual orientation, gender identity, marital status, protected veteran status, medical condition or disability, or any other characteristic protected by law.