Zynga
Principal Graphics Engineer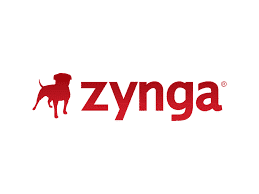 Job Purpose
Your high personal standards ensure you are always striving to deliver work that you and your team can be proud of. You work well in a team environment. You communicate clearly and effectively, deliver opinions confidently but also listen respectfully to others' point of view. You work comfortably on large tasks with very little direction and course correct as needed.
As a curious and avid learner, you regularly stray outside your comfort zone and are persistent enough to see lofty challenges to completion. When necessary, your intuition and proactivity compel you to switch focus to mitigate an upcoming risk or emerging opportunity. As an advocate for visual quality, you help drive productivity, learning and technical ambition.
Key Roles & Responsibilities
R&D into cutting edge techniques for new opportunities to push mobile visual boundaries and performance.
Collaboration with art and wider disciplines to hit or exceed key visual targets.
Working with our QA team to debug and resolve thorny graphical issues over a wide range of supported mobile devices.
Planning and implementation of complex tasks identified as part of a sprint team.
Reporting and documentation of tech to key stakeholders and the studio.
Build and improve tooling and pipelines to boost team wide productivity and quality.
Profiling and optimisation of mobile visual effects and wider rendering pipeline.
Cross platform development and iteration of new or existing visual features from all phases of production.
Required Skills & Experience
Rendering experience on industry quality game titles.
Understanding of common rendering techniques and algorithms.
Experience with profiling and with optimising for most of the following: frame rate, hitching, loading times, memory usage and storage space.
Expertise with debugging a wide range of graphical issues.
Competent with art and rendering pipelines.
Confident with C# or C++ and with HLSL/CG/GLSL.
Desirable Skills & Experience
Familiarity with complexities of shipping games to Android & iOS devices on different OS, chipsets and hardware specifications.
Experience with games as service / live operations.
Unity or Unreal Engine experience.
Zynga does not engage in financial exchanges during the recruitment or onboarding process. We do not conduct job interviews over third-party messaging apps such as Telegram, WhatsApp or others. We will never ask you for your personal or financial information over unofficial chat channels. Our in-house recruitment team only contacts individuals via official company email addresses (i.e., via a zynga.com or naturalmotion.com email domain).
If you believe you have been the victim of a scam, you may wish to contact the authorities. In the United States, you may file a complaint with the FBI. More information is available here: https://www.ic3.gov.