Offworld Industries
Marketing Graphic Designer and Illustrator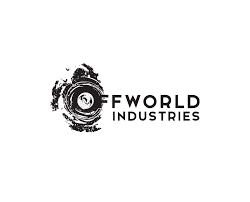 About Offworld Industries:
Offworld Industries Ltd. (OWI) is the independent studio behind the successful military first person shooter game, "Squad". OWI was formed in 2014 by more than 15 developers who had worked together on the well known Project Reality mod for Battlefield 2. The founding purpose of the team was to bring a standalone successor of this acclaimed mod to market and build a game development studio and a livelihood from that foundation.
Fast forward to 2022, OWI has nearly 110 employees and is rapidly growing. We have been expanding the studio into both serving as a publisher supporting mods, as well as a technology provider building a framework for character based multiplayer games based in UE4.
We are built on passion, unified spirit and continuing efforts to break the mold. We strive to become a leader in creating large-scale multiplayer games as well as supplying others with the ability to do the same. We are looking for a talented Marketing Graphic Designer and Illustrator for our current and upcoming Unreal Engine based multiplayer games. If you are passionate about making great games and a team player, we are looking for you!
About the role:
As the primary artist on the OWI Marketing Communications team, you will be responsible for creating digital and physical marketing assets, social media advertising content, illustrations, and product designs. Working alongside the team's Product Marketing Manager and Social Media Manager, you will be concepting and creating visual assets for Offworld Industries and all of our product brands. We're looking for someone with great creative vision, who can help our marketing team level up all of our visual assets for Offworld products!
Job Duties:
Act as a source of design inspiration and expertise for the OWI Marketing team
Liaise with the OWI Art and Design departments to stay current on products in development
Work closely with our Product Marketing team to create key art, logos, store graphics, screenshots, social media advertising assets, banners, and more
Support our Social Media Manager through the development of social assets, .gifs, key art, infographics, and more
Support product development by concepting physical goods such as t-shirts, posters, and other merchandise
Supply our Community Management and streaming team with overlays and branded assets showcasing OWI titles
Work closely with Art Directors to determine task prioritization and joint partnerships in task completion
Aid in internal branding efforts through the creation of document templates, style guides, marketing team slide deck templates and more
Provide supplemental storyboarding if needed
Identify creative campaign opportunities to excite to our player base
Capture in-game screenshots, video, and other content
Requirements:
An understanding of iterative development and how to communicate within a team
Ability to present creative work to stakeholders, absorb feedback in a positive manner, and execute against required changes.
A passion for creating eye-catching visual designs for digital and physical marketing campaigns
A strong background in layout, typography, visual hierarchy, lighting, composition, and character posing
Keen instincts for capturing dynamic in-game moments
Advanced skills in the Adobe Creative Suite (Photoshop, Illustrator, Indesign)
Ability to use Google Suite (Docs, Sheets, Slides)
Basic interface familiarity with Unreal Engine 4
The ability to to self-prioritize and juggle multiple projects at a time
A knowledge of designing graphic assets for web audiences
Desirable traits:
Video editing skills
Motion graphic design experience
Experience working with Unreal Engine 4's Sequencer
This is a full-time permanent position. This role is based in New Westminster, BC, Canada.
This role offers:
Competitive salary
Health and dental benefits
Wellness spending account
Retirement savings plan
Employee stock purchase plan
3 weeks paid vacation and 2 weeks paid studio shutdown over the December holiday period
Wonderful colleagues!
If you meet the above qualifications, and Offworld sounds like the kind of company you want to be a part of, please apply now with a cover letter and a copy of your resume .
Offworld Industries is an equal opportunity employer. All qualified applicants will receive consideration for employment without regard to race, ancestry, place of origin, colour, ethnic origin, language, citizenship, creed, religion, gender, sexual orientation, age, marital status, physical and/or mental handicap, financial ability or any other characteristic protected by law.