Electronic Arts
Lighting Artist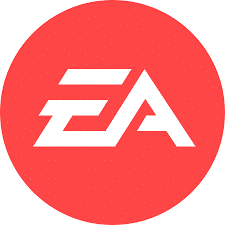 EA SPORTS is one of the leading sports entertainment brands in the world, with top-selling videogame franchises, award-winning interactive technology, fan programs, and cross-platform digital experiences. EA SPORTS creates connected experiences that ignite the emotion of sport through industry-leading sports video games, including Madden NFL football, FIFA soccer, NHL® hockey, NBA LIVE basketball, and EA SPORTS UFC.
After nearly 30 years of creating genre-defining, interactive football experiences with the world's biggest football entertainment platform, EA SPORTS FIFA, we are soon beginning an exciting new era. EA SPORTS™ FC will become the future of football from EA SPORTS – as we strive to take global football experiences to new heights, on behalf of football fans everywhere.
With more opportunity than ever to innovate and create new, authentic experiences that bring joy, inclusivity, and immersion to a global community of fans, we invite you to join us and pioneer the future of football with EA SPORTS!
Our team of Lighting Artists are passionate about telling engaging interactive stories through their lighting of in-game, cinematic and narrative sequences, while setting new standards in lighting.
We focus on high-end visual production across multiple genres and art styles. Our art studios are in Vancouver, Orlando, Guildford, Gothenburg, and Shanghai. Collaborating directly with our game team partners, we share a unified passion for creating outstanding visuals. We are adventurous, creative, courageous and we take chances. We are looking for pioneers who cut new paths.
Your Responsibilities
Use lighting to emphasize drama or narrative, and to establish/clarify location, weather, time of day.
Respect and follow an established design theme for a sequence or project
Refer to relevant production designs and apply visual style faithfully, taking care to maintain continuity throughout the scene and game
Ensure that the lighting fits within game performance standards
Your Qualifications
Degree or Diploma in an art-related subject such as Visual Effects, Computer Animation, Film Production, Photography.
5+ years' experience
Build lighting in game engine with different lighting passes such as direct and indirect lighting passes for exterior and interior in large-scale maps
Identify lighting issues and apply fix on lightmapped and vertex lit geometries
Work lighting knowledge of Maya, or other commercial 3D packages
Edit images in mainstream software such as Photoshop
Experience with portrait lighting, stage lighting, or architectural lighting
Knowledge of color theory, composition, light, and form
Work from reference materials and concept
Create polygonal modelling, and texture UV is considered an asset
Performance Competencies:
You should work well within a team and pipelines
You will provide high-quality work
You can receive feedback and adapt to it