Netspeak Games
Lead Technical Artist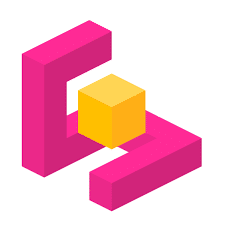 Summary:
As Lead Technical Artist you will bridge the gap between the engineering and creative teams. You will enable the art team to flourish by building efficient, modular and "easy to use" asset pipelines. Collaborate with the wider art team to visually push the envelope while being an advocate for efficiency and performance. This means everything from building houdini digital assets to creating jaw dropping visual effects.
Responsibilities:
● Liaise with the wider team to build & maintain effective Maya to Ue4 pipelines. Collaborate to ensure that art content meets the artistic vision & quality bar while being efficient and optimised for our target platforms
● Create elaborate but performant shaders, blueprints & visual effects that surprise and delight our audience
● Solve Complex problems (Everything from platform specific render issues to automating pipelines) & Communicate best practices to the wider art team
● Learn We're constantly on the lookout for new tools and techniques so a pioneering mindset is a must
Your Mission:
Netspeak has three pillars: Excellence, Commercial & Inclusion. We aim to build social worlds that people want to spend time in. These worlds update and augment over time – and they are constantly refreshing to stay as relevant as possible. This means our content pipelines are always busy!
Your Mission as Lead Technical Artist will require you to always be thinking ahead – plan tools, processes and guidelines that help the team move quickly, deliver high quality assets & grow our little game worlds safely around the players. You will help us push the boundaries of what a small team can do – making our game feel wholesome while keeping our teams relaxed & creative with your tools & knowledge.
Experience and Skills:
Management experience
VFX for games
Houdini & other tools
High levels of aesthetic attention to detail
Strong communication and organisational skills
Excellent time management skills
Coaching skills
Self-motivated and agile
Thorough knowledge of the Unreal engine, particularly optimisation, VFX, shaders and render pipelines
Knowledge of art creation packages, including Photoshop, Maya, and other industry standard tools
Blueprint and prototyping skills
Skills in animation, motion design and/or special effects
Excellent pipeline definition skills, able to define how art goes from the team into the game