Technicolor Games
Lead Software Developer - Unreal/Virtual Production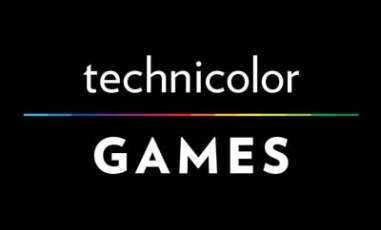 Job Description
Effectively shape and contribute to design, planning, tracking and deployment to a schedule, and inform the roadmap for the future of our Virtual Production Platform
Build and maintain relationships with internal clients (VFX Supervisors, Head of Department etc.)
Design, architect and shape implementation of Realtime front-end systems, critical back-end systems, and third-party integration efforts
Work with a mix of local and remote team members to ensure realistic planning, scheduling, and regular deliveries of the results to internal clients
Mentor, guide or share knowledge with other team members, and grow with your peers
Qualifications
Experienced in creative industry and in a technical role (Film, Episodic, Commercials, AA or AAA games)
Experience leading a team and having delivered products and/or services to a client (internal or external)
Technical STEM Degree, or equivalent applied knowledge
A strong understanding of the principles of computer graphics in at least two domains (pipeline/systems, rendering, simulation, animation)
Expert Skills in C++ with an eye towards efficiency and performance
Strong Knowledge of at least one game engine (Unreal preferred)
Knowledge of at least one DCC API and willingness to learn others as needed
Able to work in a multi-cultural, multi-site large organization
Good communication and interpersonal skills
Ability to work in a structured development environment (version control, issue tracking, task tracking etc.)
Desirable Skills
Python Programming
Pixar USD, especially custom schemas, asset resolution and pipeline integration
HLSL or GLSL Shader writing
Maya, operation and SDK
Houdini, operation and HDK
Experience with virtual production shoots and on stage workflows
Additional Information
Additional Information
Please click here to review our privacy notices for job applicants.
If you require assistance applying, please reach out to tcstalent@technicolor.com and we'll be happy to assist.
TECHNICOLOR IS AN EQUAL OPPORTUNITY EMPLOYER Technicolor complies and prohibits against discrimination on the basis of race, religion, creed, color, national origin, ancestry, medical condition (including genetic characteristics), mental and/or physical disability or handicap, marital status, sex, age, veteran status, citizenship status, sexual orientation, gender identity, political party preference, political belief, socioeconomic status, familial status, registered domestic partner status, military service, pregnancy, childbirth and related medical conditions and any other characteristic or activity protected by federal, state/provincial or local law
Company Description
About Technicolor Creative Studios
Technicolor Creative Studios is a creative technology company providing world-class production expertise driven by one purpose: The realization of ambitious and extraordinary ideas. Home to a network of award-winning studios, MPC, The Mill, Mikros Animation and Technicolor Games, we inspire creative companies across the world to produce their most iconic work.
Our global teams of artists and technologists' partner with the creative community across film, television, animation, gaming, brand experience and advertising to bring the universal art of storytelling to audiences everywhere.
About the Role
Technicolor Creative Studios is looking for a Lead Software Developer for our RealTime/Virtual Production Development Team. In this role, you will be creating new technologies and workflows to facilitate the creative process from stage shoots all the way through to the post production pipeline.
Are you passionate about Realtime? Do you want to be at the forefront of the clients' movie-making experience? Do you place priority on practical problem solving, and Frame Budget constraints. If you do, we want to hear from you!