AppLovin
Lead Game Designer, Live Games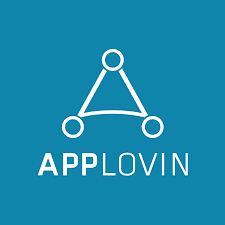 PeopleFun™ is the award-winning creator of mobile games for players across the globe. We are part of the AppLovin™ studios family, a publicly traded company, with world-class projects, resources, and infrastructure. PeopleFun™ is a Dallas-based game studio founded and maintained by game industry veterans, where game developers thrive on collaboration, creativity, teamwork and fun. Our games are played by over 25 million players each month, and we have a number of exciting mid-core and casual games in development. Our mission is twofold: excellence in creativity and data-driven product innovation, and to be a best-in-class workplace providing unique opportunities to learn and exercise curiosity.
Candidates who reside or will reside in the following locations are eligible for this role: California, Colorado, Florida, Iowa, Maryland, Massachusetts, Minnesota, Nevada, New Jersey, Ohio, Oregon, Pennsylvania, Tennessee, Texas, Virginia, Washington DC, Washington State
PeopleFun is seeking a Senior Game Designer to join our growing team in an on-site or remote capacity. The ideal Designer should have experience working with the Product team to identify opportunities in live operating games, creating feature designs that tackle those opportunities and iterating on design through use of data.
Responsibilities:
Independently own the design of one or more features in an active game portfolio
Collaborate with the Product team to drive a game's live operation success
Analyze the effectiveness of designs through data inquiries
Host inspiring design meetings, write stellar design documents and mock-up intuitive user interface flows
Watch others play through your work and iterate based on observation
Provide constructive feedback and participate in group ideation with other members of the design team to foster a stronger department
Requirements:
Bachelor's Degree preferred
5+ years designing features in the casual mobile game space
Comprehensive understanding of free-to-play game mechanics
Expertise in designing and iterating on feature designs and user experiences
Ability to thrive in a highly collaborative, fast iteration environment
Positive attitude and ability to receive and provide objective and constructive feedback
Motivated and passionate about mobile games
Benefits
Competitive compensation package
Performance bonuses
401K with 3% employer matching
Family friendly culture
Flex PTO policy
Medical/Dental/Vision insurance
On-Site Gym and free Yoga classes
$1,500 annual budget for career development & education
$1,000 annual game device and IAP budget
Free drinks & snacks, catered lunch on Fridays
Happy hours, social events and more
PeopleFun is an equal opportunity employer. All applicants will receive consideration for employment without regard to race, color, religion, sex, national origin, ancestry, pregnancy, age, sexual orientation, gender identity, marital status, protected veteran status, medical condition or disability, or any other characteristic protected by law.