Electronic Arts
Lead Cinematic Artist (Star Wars FPS)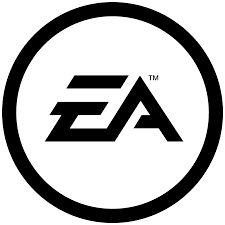 Founded in 2010 by the original creators of the Call of Duty Franchise, Respawn was created with the philosophy that when talented people have creative freedom, they'll make extraordinary games that achieve the unexpected. Our shipped titles include critically acclaimed multi-platform games Apex Legends, Titanfall, Titanfall 2, Star Wars™ Jedi: Fallen Order and Medal of Honor: Above and Beyond. You can learn more about our studio and values at respawn.com/studio.
In collaboration with Lucasfilm, the Star Wars FPS Team is developing a new AAA FPS in the Star Wars galaxy. Inspired by classic titles like Dark Forces and Jedi Knight: Dark Forces 2, our story-driven single player game is being developed from the ground up leveraging the power of Unreal Engine 5. We're combining this inspiration and technology with Respawn's pedigree for making best-in-class shooters to deliver a brand new experience our players will love.
We are recruiting for a Lead Cinematics Artist to join our growing team. As a Lead Cinematics Artist on the project, you will be at the center of our multidisciplinary collaboration bringing a new Star Wars story and characters to life. We're looking for an excellent storyteller and visual artist that is also an accomplished manager who can coordinate our cinematic needs with multiple departments.
What you'll do…
Reporting to the Associate Art Director, lead a team of Cinematic Artists and Generalists in crafting real-time cinematics and narrative content from the ground up.
Lead the in-engine implementation of cinematic content and support seamless transitions between gameplay and cinematics.
Collaborate with multiple groups including Animation, Lighting, Tools, Narrative and Design.
Partner with Directors to achieve the vision for the cinematics.
Shape the pipelines and processes required to deliver high quality real-time cinematics, from pre-vis all the way to completed shots.
Help with the planning and prepping of performance capture shoots.
Be able to predict dependencies, production requirements, resource demands, and be able to develop strategic plans to mitigate the risks associated with them.
Play a central role in the recruiting efforts of the team, including screening, interviewing, final selection, and offer decisions.
Be a champion for our story and characters. Convey emotions through cinematic cameras and bring creative solutions to strengthen the scenes.
Ideally, you will have…
8+ years professional experience working in cinematics and interactive narratives for games.
People management skills.
A strong understanding of visual storytelling, cinematography, editing, and scene composition.
Experience with body and facial performance capture pipelines.
The ability to design a production pipeline and establish the processes, planning, and documentation required to roll that pipeline out to a team.
Comprehensive understanding of the principles of animation.
Experience working with real-time game engines and their respective toolsets, Unreal and Sequencer preferred.
Good working knowledge of Maya, MotionBuilder and professional editing software.
If this opportunity sounds like a great fit for you, please submit your resume and portfolio and we will get back to you once we have reviewed it.
In addition to opportunities for creative impact and professional growth which come with being a member of our team, working at Respawn has many other perks and benefits! Learn more at respawn.com/perks .
US COMPENSATION AND BENEFITS
The base salary ranges listed below are for the defined geographic market pay zones in these states. If you reside outside of these locations, a recruiter will advise on the base salary range and benefits for your specific location.
EA has listed the base salary ranges it in good faith expects to pay applicants for this role in the locations listed, as of the time of this posting. Salary offered will be determined based on numerous relevant business and candidate factors including, for example, education, qualifications, certifications, experience, skills, geographic location, and business or organizational needs.
BASE SALARY RANGES
• California (depending on location e.g. Los Angeles vs. Sacramento): º $131,600 – $213,300 • New York (depending on location e.g. Manhattan vs. Buffalo): º $131,600 – $213,300 • Jersey City, NJ: º $154,800 – $213,300 • Colorado (depending on location e.g. Denver vs. Colorado Springs): º $131,600 – $179,600 • Washington (depending on location e.g. Seattle vs. Spokane): º $131,600 – $195,200
Base salary is just one part of the overall compensation at EA. We also offer a package of benefits including paid time off (3 weeks per year to start), 80 hours per year of sick time, 16 paid company holidays per year, 10 weeks paid time off to bond with baby (following 1 year of service), medical/dental/vision insurance, life insurance, disability insurance, and 401(k) to regular full-time employees. Certain roles may also be eligible for bonus and equity.