PTW
Junior Software Engineer (Unity 3D)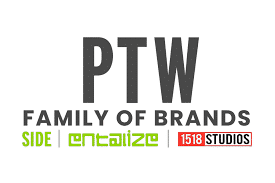 Title: Junior Software Engineer (Unity 3D)
Location: Remote, Anywhere in Europe
Hours: Full-Time
Contract: Permanent
Positions: 15 vacancies
Start: ASAP
We are looking for an experienced Junior Software Engineer to build new and will be involved in various aspects of game's creation from concept to finished product including 3D design, UI, game physics, programming, audio, design, production and visual arts. The candidate should have prior experience building games in Unity 3D. The candidate should also have a good knowledge of C#. Any personal game development projects you have are a big bonus!
Requirements
Need to have experience on Unity 3D, 3D games development, multiple platforms
C#, Mobile games development, performance profiling and optimization, UI development, Character animation, Textures, multiplayer/networking, ability to create tools as required.
Basic Math, good understanding of platform specific requirements, good communication skills
Able to efficiently test and debug code.
Strong problem solving skills.
Portfolio of previous work.
Proven experience in full lifecycle game development.
Experience using Unity 3D (C#) to develop for PC / iOS / Android.
Expert in one or more game programming specialties (physics / terrain / networking / audio / UI).
High level knowledge of relevant APIs and libraries.
Proficient in C#.
Benefits
What we offer
You will be working for the pre-eminent global provider of specialist services to the games industry and provided with full training and the opportunity to work on some of the biggest game clients, titles, projects, and tech in the world.
Attractive remuneration, holidays, regular team competitions with great prizes; and inclusion into an extensive social calendar. Our environments thrive with collaborative team-work with people from all around the world, different nationalities, and languages.
A supportive community inclusive of LGBTQ+, and any age, ethnicity, religion, or disability. We care about the wellbeing of our employees and have a dedicated employee wellbeing programme. We empower our people and offer regular progression opportunities to ensure our employees flourish.
Remote/Homeworking with flexible working schedules, a fun environment, and a relaxing culture, including the opportunity to work with the leading technology and creative minds in the world.
Learn as you work and be part of something real that changes the face of gaming – forever
Who we are
PTW is a boutique games services company that provides custom solutions worldwide. We believe in accelerating innovation across the globe. We started more than 25 years ago and since then, have grown exponentially year-on-year to who we are today. Our history is in gaming, and we are still gamers at heart. In our time within the games industry, we have worked on over 1,500 titles across all genres and all platforms.
We have grown rapidly over the past few years and now have 16 sites spanning the globe. The PTW umbrella of companies includes SIDE, 1518, OR Esports, and Entalize. SIDE works at the cutting edge of interactive media as a provider of audio services for the global entertainment market. 1518 is know industry wide for world-class art and is also our in-house game and product development studio.
Basically, anywhere in the world, any platform, any genre, we can help come up with a custom solution to make games run better, get to market faster, and enhance the lives of more players.
In summary, we connect and bring fun to the world.
Welcome to PTW, Family of Brands