nDreams
Graduate Level Designer - Studio Elevation (Remote)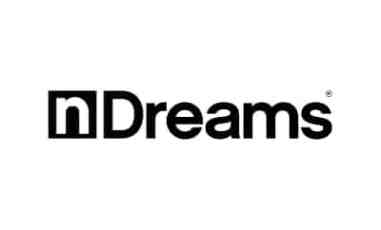 We are nDreams, one of the world's leading developers and publishers focused on VR games. Combining innovation with excellence, we are the team behind award winning game Phantom: Covert Ops and Fracked. Our AAA experience and sensibilities, alongside bespoke VR technologies, give us the skillset, processes and creativity to deliver innovative, high production games for all VR platforms.
Our projects continue to push forward the boundaries of VR and we're looking for talented people to help us turn them into a reality. Our talented studio now has over 100 people and has been assembled from world-leading games developers and publishers.
This Level Design Graduate Program will help you acquire skills utilising industry tools, an understanding of the whole role process and real games industry experience, working alongside high level professionals. This role reports directly to the Design Director
💸 This is a paid opportunity! Not just national minimum wage, but nDreams are officially a national living wage employer.
✈ The role is Remote-First – you can work from anywhere in the UK.
⏰ This is a contract position, with the opportunity to move into a full-time role!
🎮 Ever wanted to break into this amazing industry but did not know how, or you have not been given the chance? We have got you covered – this role would be ideal for someone interested in games who wants to be part of a culture, not just a company and to someone who has the inspiration and willingness to better themselves.
🌈 This position is for all graduates within two years of leaving University, so please apply if you are interested!
What Will You Be Doing?
Key Responsibilities:
🕹Collaborate with the development teams to form the vision of the game.
🕹Balance, tinker and playtest levels to fine-tune the experience.
🕹Plan, prototype and create fresh and exciting levels that have an emotional impact.
Requirements
WHO Are We Looking For?
😄 Attitude – Positive, solution orientated, empowering others, and taking responsibility whilst being respectful and skilled at compromise. Willing and excited to learn about rigging, skinning, and art assets outside of characters.
💖 Passionate about Games – Our future nDreamer must be passionate and enthusiastic about games also wants to grow this amazing industry by being an advocate spreading the message of who we are.
👫 Teamwork – Take personal responsibility to help the team to achieve results through sharing and delegation. Managing workloads, personal emotions, stress, and time management of both yourself and other team members. The successful balance of the team is dependent on everyone looking out for each other and working together.
👍 Interpersonal Skills – Flexible and adaptable personality that thrives in an Agile development environment. Enthusiasm for new tasks and feedback. Deals comfortably with people at all levels. Responds with enthusiasm to changes in direction and always communicates with positivity and professionalism.
📈 Performance and Accountability – being results-driven, achieving goals, paying attention to detail demonstrating drive, commitment and focus to producing work of the highest standard of quality and creativity whilst also focusing on autonomous delivery.
🎨 Skills – An understanding of Level Design Tools (UE4 ideal), A keen interest in player progression, gameplay and environmental story telling.
Benefits
Why nDreams?
Our growing studio shares a passion for innovation, collaboration and defining the future of VR. We encourage an open, creative, and diverse culture and empower people to explore their ideas and put their own stamp on projects. With humble beginnings of our own, we combine big projects and opportunities with a personal, caring touch. We're proud of our culture – come and see why!
We offer some great perks, including flexible core hours, private health insurance, pension, two duvet days plus a day off to celebrate your birthday. As you'd guess, we provide all the equipment you need to create amazing VR experiences.
We are a remote first studio with the advantages that brings. We will hold social get togethers once per quarter in London to bond and become the best team we can be.
If you think this could be the role for you, we'd love you to get in touch! Drop us your CV via the link or send us an email to enquiries@ndreams.com .