Larian Studios
Generalist Technical Animator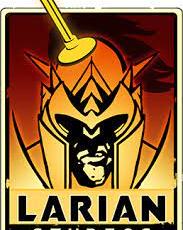 Larian is seeking a Generalist Technical Animator to join the team that has experience working on all skills related to the craft: Python development, rigging and authoring blend trees for gameplay animation systems. This position is best suited for tech animators that are looking for an ever-changing challenge and that are comfortable working in different areas of the Animation pipeline. Given that you will work with a multitude of people from different departments, good communication skills are a must as well as interest in not only animation pipelines but game development as a whole.
Responsibilities
Write and collaborate with our seniors writing Python scripts in order to help us maintain and improve our existing pipelines and animation tools
Develop and prototype new gameplay and cinematic animation systems and maintain the existing ones according to the changes and evolution of the game
Support the rigging team with the creation of a variety of characters, creatures, heads, armors, etc and ensure their correct functionality in the game
Communicate and work with multiple development teams, like Animation, Art, Cinematics, etc
Integrate a variety of assets into the game and validate these are working properly
Debug and resolve bugs assigned to you in a timely manner while making sure you meet the production deadlines
Communicate with the production team on concerns and production issues ahead of time
Support the Lead of the department in any ad hoc tasks and duties
Requirements
A minimum of 2-3 years of relevant experience.
Proficient in Python scripting or similar languages
Experience developing new animation gameplay systems in any node-base system like Unreal or similar engines
Skilled in rigging and skinning in Maya for video games, with experience in bipedal, facial setups and creatures
Good knowledge of the principles of animation and how to apply them in order to get appealing animation
Team oriented and has a strong desire for collaborative participation in a team-based pipeline across different geographic locations
Able to take direction and feedback positively, adapt to change and thrive under the pressure of tight deadlines
Enthusiastic, methodical and organized approach to work with high quality standards
Sense of initiative, originality and resourcefulness in problem solving
Nice to Haves
Knowledge in C#, C++ a strong plus
Knowledge in Motion Builder is a plus, especially working with the Story tool (or equivalent)
We Offer
Work within an international team on a daily basis, spread between multiple studios across the world
Inheritance of a totally awesome, multidisciplinary and remarkably talented team to grow with.
We are looking for highly motivated individuals with ever-evolving skillsets and passion for player experience. If you want to contribute to making amazing RPG experiences, we would love to hear from you.