Dexerto
Games and Esports Writer - Australia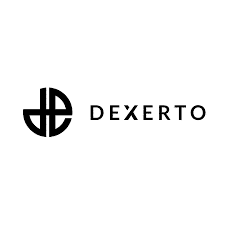 Dexerto are looking for an Australia-based Games and Esports writer to work full-time. This is a full-time position which will require weekend work. You should be a versatile writer who is able to source and write compelling stories about a variety of subjects, such as big gaming franchises, esports, and gaming culture – including streamers and YouTubers. Everything that Dexerto is known for.Whilst you won't be expected to know everything about every single esport, game or streamer, we are looking for someone who has a broad knowledge, but can also specialize in a few areas.Experience of writing for a publication is advantageous, but this is a role in which talent is more important, so if you can demonstrate your writing skills, knowledge, and passion, we want to hear from you.
See Application instructions below.
Some knowledge of SEO and social media is also desirable.
Requirements
Understanding and knowledge of gaming, esports and gaming culture
Understanding and knowledge of TV and movies.
A snappy and compelling writing style
Able to write to short deadlines under pressure
Have a keen attention to detail – can spot grammatical errors and fact check.
Creative ability – able think of ideas and suggest news stories that will resonate with our audience
Able to act independently on writing tasks
Is confident with social media
SEO knowledge desirable but not essential
Experience with content management systems is desirable
Able to work full-time hours (40) including weekends, without other education or job commitments
APPLICATION INSTRUCTIONS – PLEASE READ AND DO THIS
Submit your resume with a detailed cover letter explaining how your skills and experience relate to the role. We would also like to see examples of your written work. You must do these tasks or you will not be considered for the role.