Electronic Arts
Gameplay Software Engineer - EA Sports FC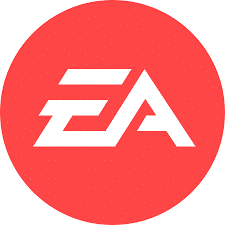 EA SPORTS is one of the leading sports entertainment brands in the world, with top-selling videogame franchises, award-winning interactive technology, fan programs, and cross-platform digital experiences. EA SPORTS creates connected experiences that ignite the emotion of sport through industry-leading sports video games, including Madden NFL football, EA Sports FC, NHL® hockey, NBA LIVE basketball, and EA SPORTS UFC.
At the heart of EA SPORTS is the FC franchise. EA SPORTS FC is the world's #1 best-selling video game with over 200M engaged players across multiple platforms, including console, PC, and mobile. Innovation, passion, and teamwork are at the heart of everything we do. With studios in Vancouver, Bucharest, and Cologne, we're looking for the brightest talent, so we can continue to create experiences that connect with millions of hearts and minds the world over.
Gameplay Programmers are versatile generalists who focus on game strategy and the "feel" of a game. However, they will inevitably be involved with the more specialized areas of the game's development, such as graphics and sound. Gameplay programmers may implement strategy tables, tweak input code, or adjust other factors that alter the game. You will report to the Senior Engineer and work with your peers to deliver gameplay features envisioned by producers and designers.
Your Responsibilities:
Bring the vision of the artists and designers to life.
Design and write the code that runs and controls the game, incorporating and adapting existing libraries and writing custom code as needed
Rapidly prototype new mechanics to prove designs and iterate on mechanics.
Design, architect, and document technical designs for Gameplay systems.
Develop tools and workflows to efficiently produce new game features.
Work with a proprietary engine to develop shareable code and interface correctly with the engine.
Your Qualifications:
Bachelor's degree in computer science or related field, or equivalent training and professional experience
Proficiency with C++ and experience in object-oriented design and implementation
Experience architecting and/or implementing A.I., character control, path finding, multiplayer, or other gameplay-related systems
Demonstrated knowledge of good software programming practices
Understanding of multithreaded architectures and synchronization principles
Excellent detail-oriented, problem-solving skills – must be able to quickly identify issues and resolve them
Excellent debugging skills and experience using tools to help debug
Understand performance implication of Gameplay systems & algorithms and how to optimize.