Sony Playstation
Gameplay Programmer, Player Character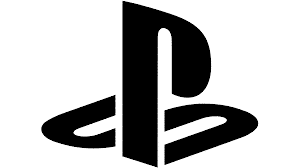 Why PlayStation?
PlayStation isn't just the Best Place to Play — it's also the Best Place to Work. Today, we're recognized as a global leader in entertainment producing The PlayStation family of products and services including PlayStation®5, PlayStation®4, PlayStation®VR, PlayStation®Plus, acclaimed PlayStation software titles from PlayStation Studios, and more.
PlayStation also strives to create an inclusive environment that empowers employees and embraces diversity. We welcome and encourage everyone who has a passion and curiosity for innovation, technology, and play to explore our open positions and join our growing global team.
The PlayStation brand falls under Sony Interactive Entertainment, a wholly-owned subsidiary of Sony Corporation.
Insomniac Games is looking for a Gameplay Programmer who excels at designing and implementing character behavior, controls, and camera for 3rd-person AAA action games. This person will partner with the Game Director to craft an extraordinary player experience for projects like Marvel's Wolverine — the quintessential Logan! If this is the role you have been looking for, please read on!
Essential Duties and Responsibilities include the following:
Designs and implements core combat and traversal systems for 3rd-person, character-based games
Drives the development of innovative player mechanics.
Works closely with content creators on feature implementation, providing technical, creative, and scheduling feedback; expand and adapt designs to meet project goals
Builds and improves proprietary tools to expose gameplay features and systems to content creators.
Solicits feedback from content creators on how to streamline workflow and improve efficiency.
Provides time estimates to leads and management; keeps co-workers up-to-date on progress of programming work as well as non-programming prerequisites for feature implementation
Other duties may be assigned
Education and/or Experience:
Four to six years related experience and/or training; or equivalent combination of education and experience.
Ability to work with mathematical concepts such as probability and statistical inference, (desired) and fundamentals of plane and solid geometry and trigonometry.
Strong 3D math skills, including but not limited to practical knowledge of vectors and vector operations, matrices and matrix transformations, and the various different representations of rotations (Euler, angle-axis, quaternion).
The basics of intersection testing and collision are a plus.
Proficient with an application programming language (C and C++)
Ability to adhere to the prevalent coding style and practices, including source control standards.
Understanding of procedural and object-oriented programming paradigms.
Familiarity with commercial content creation packages.
Familiarity with component-based programming paradigms.
Desired: Proficiency in a scripting language (Python, Perl, Javascript, etc).
Other Skills:
Dedication towards individual and team growth.
Good interpersonal skills and the ability to work in and contribute to a collaborative environment.
Ability to drive the creation of fun and innovative gameplay.
Must be flexible with schedule changes and shifting timetables.
Ability to work independently and efficiently when required. Ability to multitask several time-intensive tasks at once.
Insomniac Games prides itself on developing experiences that leave positive and lasting influences on players' lives — a mission we achieve by fostering diversity and inclusivity at our studios. We are a team focused on creating thrilling games and elevating our creative talent. Insomniac provides our teams an environment where they are at the heart of the experiences we make. As part of PlayStation, Insomniac Games is recognized globally for hit games such as Marvel's Spider-Man, Ratchet & Clank, Spyro the Dragon, and Resistance.
Equal Opportunity Statement:
Sony is an Equal Opportunity Employer. All persons will receive consideration for employment without regard to gender (including gender identity, gender expression and gender reassignment), race (including colour, nationality, ethnic or national origin), religion or belief, marital or civil partnership status, disability, age, sexual orientation, pregnancy or maternity, trade union membership or membership in any other legally protected category.
We strive to create an inclusive environment, empower employees and embrace diversity. We encourage everyone to respond.
PlayStation is a Fair Chance employer and qualified applicants with arrest and conviction records will be considered for employment.