Aristocrat
Game Software Engineer Manager (Xamarin)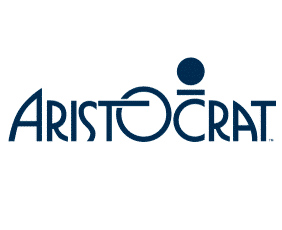 Summary
Big Fish is looking for a driven and talented Game Software Engineer Manager to manage a small group of engineers across multiple games. As a technical leader, you will also bring your leadership, coding and technical chops, and passion for development to lead a team of engineers who support our hit mobile games Gummy Drop! and Cooking Craze.
This role requires a deep understanding of Xamarin Native, familiarity with Unity, C# game software development and native mobile development, as well as the ability to understand and work within a mature and complex existing codebase. Creativity, attention to detail, high coding standards, and maintaining the stability of the codebase are essential.
You will be interfacing with internal product teams as well as external developers, so excellent communication and collaboration skills are also important for this position.
Responsibilities
Mentor and grow a small group of engineers across multiple games.
Provide technical leadership for a small team of software engineers supporting a Xamarin Native based mobile and UWP game.
Work with engineers, QA, product owners, and producers to provide high quality support for Gummy Drop!.
Accurately estimate and prioritize development timeframes so delivery date of new features is predictable.
Be agile to quickly understand this game's technology stack and processes in order to help integrate the SDKs and software services that Big Fish provides.
Explore, experiment, and integrate new technologies.
Additional Responsibilities
Be flexible in order to adapt to the shifting priorities that come from working with the complexities of live game operations.
Familiarize yourself with the game's codebase in order to offer technical advice or help troubleshoot issues.
Interface with the external game development studio and understand their processes, build systems, and methodologies.
Effectively communicate with technical and non-technical parties to ensure understanding of priorities, services, and goals.
Qualifications
2+ years in an engineering manager role, including defining priorities and maintaining schedules for a group of engineers.
5+ years professional experience in software development (mobile preferred)
Experience with Xamarin development including integrating native iOS and Android libraries (NuGet packages and custom bindings) is strongly preferred
Native mobile development experience (iOS/Objective-C, Android/Java) a plus
Strong C# skills
Experience integrating complex third-party libraries and services, can work with technical and non-technical parties for testing and usage
Ability to develop high performance, high quality, and scalable solutions
Experience with server-side development.
An understanding of server systems and how they interact with games.
Excellent communication, critical thinking, and analytical skills
Ability to multitask and prioritize competing tasks. Effectively context switch to and from unplanned work
Strong sense of ownership, urgency, and drive, and a track record of delivery
About Big Fish
Celebrating 20 years delighting players worldwide, Big Fish Games is a mobile games category leader in Casual & Social Casino.
Big Fish operates an extensive portfolio of popular games across genres, including EverMerge, Cooking Craze, Gummy Drop, Big Fish Casino, Jackpot Magic Slots, and Fairway Solitaire. Our core values: All about the player, Talent Unleashed, Collective Brilliance and Good Business, Good Citizen.
Why Big Fish?
At Big Fish Games, we make the best games, the best possible way. We show up every day to enchant and delight our players and contribute to building a great company. We think big because that's what our players demand.
B ig Fish Games is an equal opportunity employer. We bring unique talents together to build something special that's why we welcome and encourage diversity in the workplace regardless of race, gender, religion, age, sexual orientation, gender identity, disability or veteran status.
Our Values
All about the Player
Talent Unleashed
Collective Brilliance
Good Business Good Citizen
The US based roles may require registration with the Nevada Gaming Control Board (NGCB) and/or other gaming jurisdictions in which we operate.