Behaviour Interactive
Game Designer, Mobile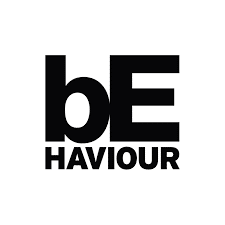 Since several work modes are offered to all our employees (100% from home, Flex, 100% in-office), job opportunities posted here are available whether you live in Quebec or Ontario, unless indicated otherwise.
Behaviour Interactive is seeking a talented Sr. Game Designer to work on our next mobile game. You will work within the design team to conceptualize new features, create desirable content, and provide guidance to a team working on an upcoming mobile game based on a popular brand. You will coordinate with other disciplines in the team, clearly communicate your vision, and follow through with the implementation of your work while ensuring its quality.
Ideally, you have experience in console or mobile game development, a strong understanding of free-to-play design, and a passion for creating fun and exciting experiences for players.
In this role you will :
Champion new ideas, provide design proposals, write documentation, and implement in-game systems
Be responsible for different features that touch on multiple design disciplines, including controls, cameras, game systems, and balancing
Deliver on in-game iterations and show demonstrable progress in new builds intended for playtesting
Participate in team driven features that will require multi-disciplinary roles to support each other, including programmers, artists, etc.
Bring your skills to assist in creative problem solving and fostering a positive creative environment in your scrum team
Collaborate with project leadership to deliver on a core vision, unify features, and iterate based on feedback
Work closely alongside other disciplines, such as Product, Tech, and Art, to deliver a high-quality game
What we're looking for :
A mobile game designer who is versatile and has worked in small to medium teams
A passion and understanding for game design
Someone who can shift from controls to systems, with relative ease, as a strong generalist
Someone who understands design fundamentals in more than one discipline and should be able to propose improvements to your game
·You should be able to own your features, or understand assigned features, and have sufficient production knowledge and soft skills to support other disciplines in your scrum team