Gasket Games
Game Designer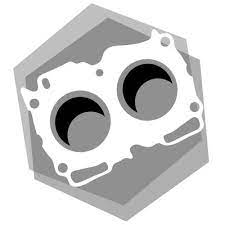 Gasket Games is growing, and we are looking for a Game Designer to join our Design team. In this role, you will work with the Design Director and Creative Stakeholders to contribute to a AAA client project. In the future, you will also have the opportunity to define and direct the development of original IP content.
You will help break down and define the work with an eye for efficiency, modularity, and cohesive structure. You'll define team goals and priorities, and help build a team to accomplish those aspirations.
This is a full-time, permanent position with our team.
What will you do?
Design and implement assigned elements of a complete game feature by working in close collaboration with software engineers, artists, and production
Contribute to the data optimization and validation as needed
Assist with testing new features and tools before they are used by the rest of the team
Contribute to prototypes and documentation of gameplay features
Translate and challenge conceptual design, with the guidance of more senior team members, to turn concepts into functional gameplay experiences, including task definitions and breakdowns
Collaborate cross-discipline to bring gameplay experiences to life while defining & prioritising feature expectations, and following up with iterative review feedback
Actively contribute to the quality of the product at each production phase, as well as help shape best practices for implementation of gameplay experiences and systems through regular reviews, post mortems, and roundtable feedback
Play the game frequently to make sure all contributions work as intended without causing breaks for adjacent areas or the overall experience
Sync up regularly with the Studio Stakeholders and the Executive Leadership Team
Must Have Qualifications
Professional Game Design experience related to or including game design, scripting, or gameplay programming
Have shipped a minimum of 1 game title as a designer
High-level understanding of what it takes to organise and run a small team from a production standpoint
Ability to think holistically and remain mindful of the overall experience when drilling into micro details
Able to communicate well with others via writing, remote meetings, or in person, taking the time to articulate your ideas and listen to other perspectives
Able to collaborate well with others on your team and across the organisation generally
Able to take a constructive view and remain objective while deconstructing blockages or untangling collaborative concerns
Able to work with Production and stakeholders to manage timely deliverables, assess future risks, maintain a healthy backlog, and support quality testing / validation efforts
Nice to Have Qualifications
Previous Personal or Professional experience working in Unreal 4 or Unreal 5
Programming or scripting experience
Previous experience with being responsible for a small team of individuals
Finally, a little about Gasket Games Corp. We are a growing studio of people who enjoy playing games together as much as we enjoy making them together. We have a high bar for quality within our games and mutual respect within our company culture. Our office is located in downtown Vancouver, right outside the Waterfront SkyTrain station, surrounded by great places to eat.
We offer very competitive benefits including:
Competitive salary
Choose your own working style: remote, hybrid, or in-person. You choose which works best for you
4 weeks of paid vacation, plus a studio closure over the Winter holidays
Participation in the Employee Share Option Plan
An extensive health and dental plan
An inclusive culture where you get to work with talented and respectful team members
Weekly studio updates with the whole staff so that everyone knows what's going on
Frequent virtual team events as well as in-person activities when possible
Gasket Games is a safe, supportive, diverse, and inclusive environment where people from all walks of life are welcome and belong. If the role and our studio sound interesting to you, we would love to hear from you!