PTW
French Game Master | Nightshift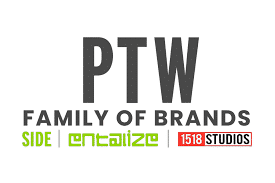 Game Master
Shift pattern: 11:00 PM – 7:30 AM, Mon-Fri
3 months fixed term contract – immediately available
Fully Remote
Full Training Provided
We are currently looking for French Game Masters to join our team! This is a fast-paced role where you'll provide first-class Customer Support and ensure a fair, safe, and fun experience for all players. This isn't just a regular Customer Service job; you will be one of the few specialists with the title of Game Master.
What you will be doing
You will receive incoming reports from players and collect evidence as part of an investigation.
You will also answer technical questions, review chat logs and ensure that company policies and fraud prevention measures are adhered to
You will communicate effectively while working within a dynamic team structure with individual and shared team objectives, as It is your responsibility, as a team member, to ensure the best customer care experience is given to all customers, always.
Maintaining a world-class, dedicated service, focused on exceptional responses and excellent communication quality.
Working with your colleagues across the wider customer community to identify any trends in any customer queries.
Requirements
What we're looking for
Native level fluency in French & English, particularly reading & writing.
Previous experience in a customer care role (contact centre a plus but not essential).
The ability to analyse and execute technical customer service issues with a focus on providing a superior and positive customer experience & outcomes every time.
Self-motivated and a proactive attitude with the ability to work productively and collaboratively within a multilingual team.
Excellent PC/Computer literacy & knowledge.
An interest in, and an understanding of gaming.
Experience of MMO and a passionate game.
Benefits
What we offer
You will be working for the pre-eminent global provider of specialist services to the games industry and provided with full training and the opportunity to work on some of the biggest games titles in the world.
Competitive remuneration, holidays, regular team competitions with great prizes; and inclusion into an extensive social calendar. Collaborative team-work with people from all around the world, different nationalities and languages.
A supportive community inclusive of LGBTQ+, and any age, ethnicity, religion, or disability. We care about the wellbeing of our employees and have a dedicated employee wellbeing programme.
We are offering home-based work for this position.
Who we are
PTW is a global services company that collaborate with video game developers and publishers through outsourced production services. We started 25 years ago and since then, have grown exponentially year-on-year to where we are today. Our history is in gaming, and we are gamers at heart. In our time within the games industry, we have worked on over 1500 titles across all genres and all platforms, including 8 out of the past 10 Game-Of-The-Year-winning titles.
We have grown rapidly over the past few years and now have 35 sites spanning the globe. The PTW umbrella of companies includes SIDE and Orange Rock. SIDE works at the cutting edge of interactive media as a provider of audio services for the global entertainment market. Orange Rock is our in-house game and product development studio.