Universally Speaking
Finnish Games Tester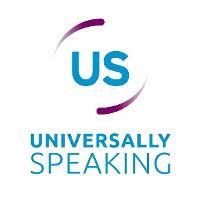 Our Vision
A world-class partner to the games industry, trusted to deliver the highest quality services with passion, expertise and agility
Our Purpose
To serve our partners by enhancing the experience of gamers across the world through our passionate and expert team
Our Values
Quality, Passion, Agility, Customer Intimacy, Teamwork
Over the last 20 years Universally Speaking (US) has built a reputation as a world class partner to the games industry, trusted to deliver the highest quality services with passion, expertise, and agility.
Games are only great when you step forward and bring your best skills to the team. Are you ready for your challenge?
You will be one of the first people to experience the game and will be part of a dynamic, high performing and multi-disciplined team whose mission is to get the game ready for release.
You'll have a passion to get things right, you are thorough in your attention to detail, you're open to learning new skills and work hard to hit deadlines.
It doesn't matter if this is your first job or you've been working for years, you'll want to be part of the best testing team on the planet where every day you're learning as you work on a variety of different projects.
What would you do at work?
Your job is to make sure games and applications give the best user experience by being linguistic bug free
Check in-game text for linguistic accuracy and correctness, and its accordance to cultural rules
To do this you will learn how to follow the Universally Speaking LQA process and professional standards which we have optimised over the years to be the best in the industry
You'll use a variety of industry standard bug databases to write detailed bug reports that get you noticed as someone who is trusted and cares about making games better
Reporting issues is where it starts but you'll also have ownership to ensure that bugs have been fixed and implemented correctly
You'll become the LQA Expert across a broad range of Indie to AAA projects and given areas of specialisation
You'll own, manage, create, and regularly execute test cases throughout the project life cycle. This includes document testing practises, LQA process & reporting methods.
You'll actively participate in test requirement gathering with developers to ensure Localisation QA effectively tests and supports all features of the project
You'll be one step ahead in looking at ways to make improvements, take ownership for additional activities and create efficiencies in the way you work
Cooperate with the QA team
Measures of Performance:
Quality, velocity, and precision of bug reports
On time delivery
Team working and communication
Continuous improvement and knowledge of LQA workflow and techniques
Requirements
You are a great match if you:
Are Finnish native speaker
Have proficiency in written and spoken English
Are passionate about video games
Are a team player, with the ability to work under pressure within tight deadlines
Are pro-active, tenacious, and enthusiastic
Have a focus on quality and a keen eye for detail
Are good with computers – word processing, database handling, record keeping, good working knowledge of MS Office Suit
Are happy to work in our offices in central Liverpool
Have Right to Work in the UK
It's really useful if you have some of the following but if not, we can teach you
Previous experience in LQA, translation or proofreading
Experience with working with the software tools in use for LQA testing (test case management and text editing tools)
Working knowledge of CAT tools (MemoQ)
Knowledge in video game industry and trends
Desirable but not essential – bachelors of higher degree in linguistics
Benefits
Training
Lunch and Learns
Management Development
Wellbeing Portal including Live Chat and Support
Mini Health checks
Access to Counselling and structured therapy
Online CBT
Perks and Discounts
Qualified nurses on hand to offer support on a range of medical or health-related issues offering practical information and advice
Social events and celebrations